Houston Texans and NRG Park officials announced stadium renovations and new food and beverage options just in time for Super Bowl LI in Houston.  Along with stadium-wide WiFi and a new artificial turf field, local chefs presented a variety of new Houston-centric dishes and beverages that will be offered throughout the season.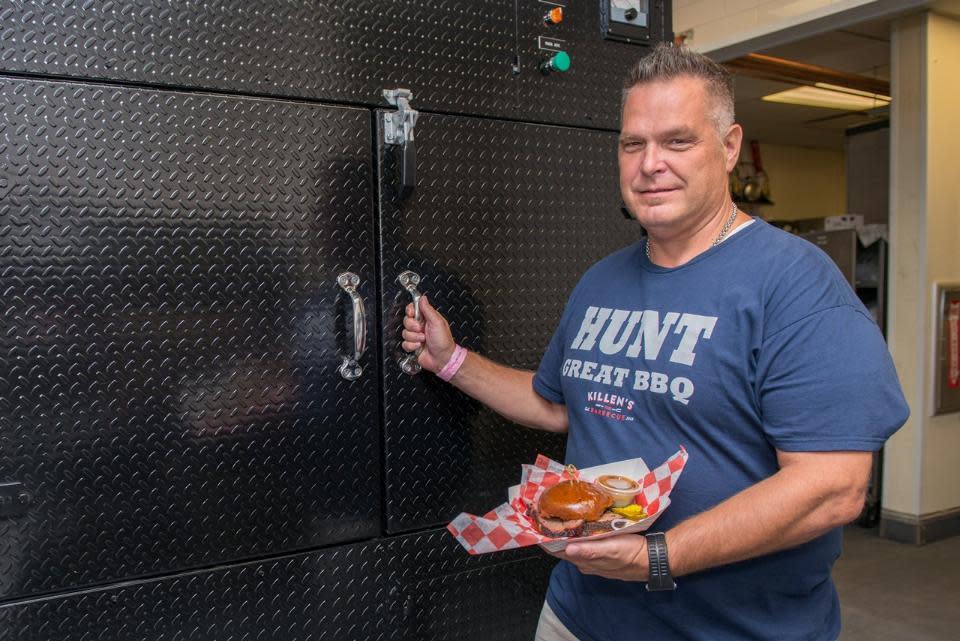 Ronnie Killen (Killen's Barbecue, Burgers, and Steakhouse) and Chris Shepherd (Underbelly) presented their new dishes alongside Aramark's latest menu additions. Ronnie Killen, whose Pearland BBQ restaurant was named #2 in the country by Food Network, will be smoking 200 full-sized briskets for fans each game. NRG Park officials bought two massive smokers for Killen to use to prepare his famous brisket and smoked turkey sandwiches and fry stacks served on Sheila Partin's sourdough jalapeno bread with waffle fries.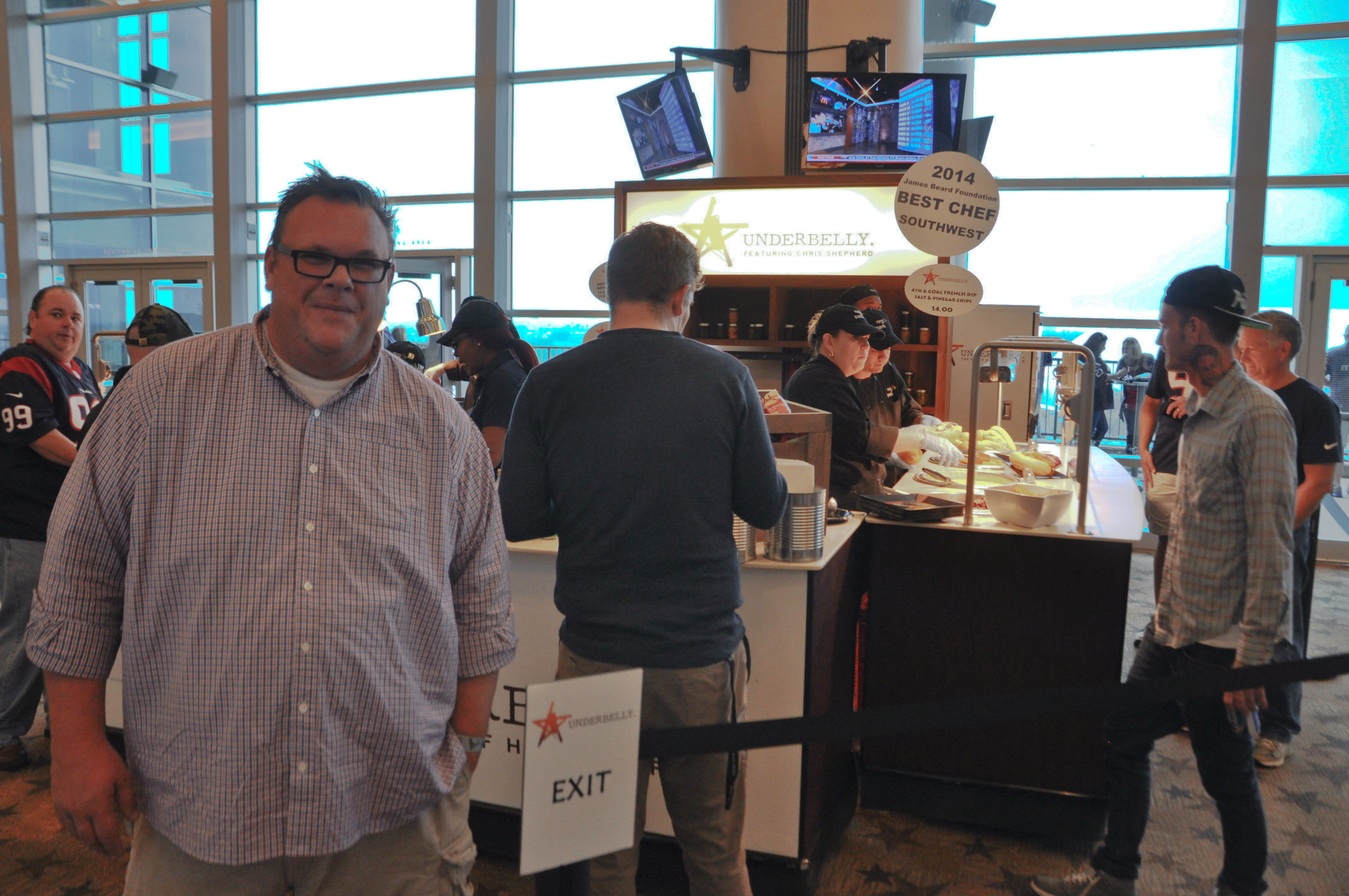 Chris Shepherd has offered unique dishes at NRG for the past 2 years based off his popular Montrose restaurant Underbelly. This season he is introducing a 44 Farms beef Korean Sloppy Joe served on sweet Hawaiian bread.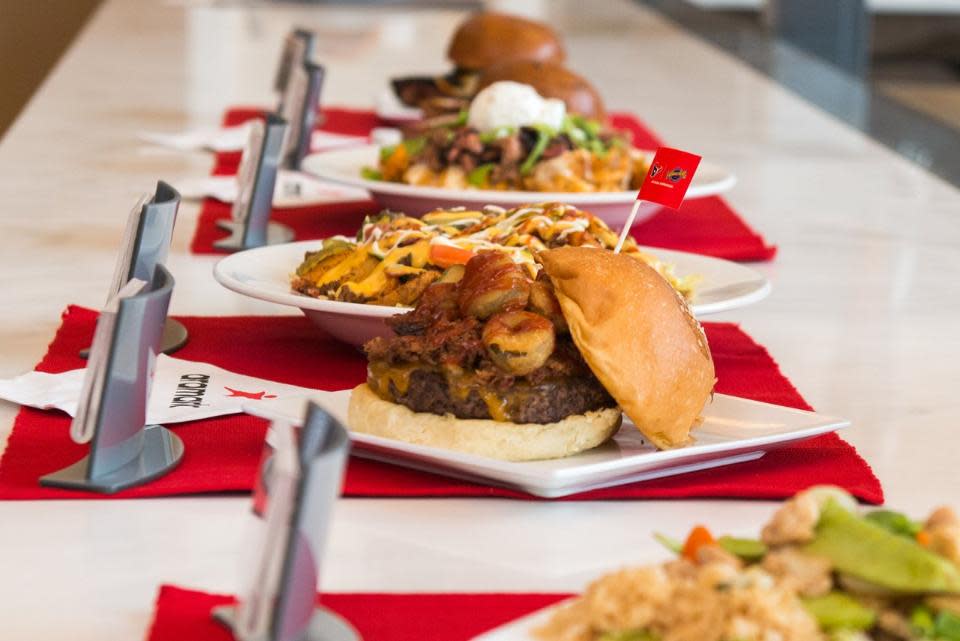 Acclaimed "cowboy cook" Grady Spears brings his signature steak sandwiches to Grady's Carvery this season. The 8-ounce steak strip sandwich is served with sautéed onions and spicy aioli sauce.
Fuddruckers offers the Wrangler Burger, a half-pound burger with cheddar cheese, brisket, and fried jalapenos. They also offer Fudd's Burger Fry #Stak, a large serving of thick cut French fries topped with crumbled hamburger, crispy bacon, hot cheese sauce and traditional burger fixings.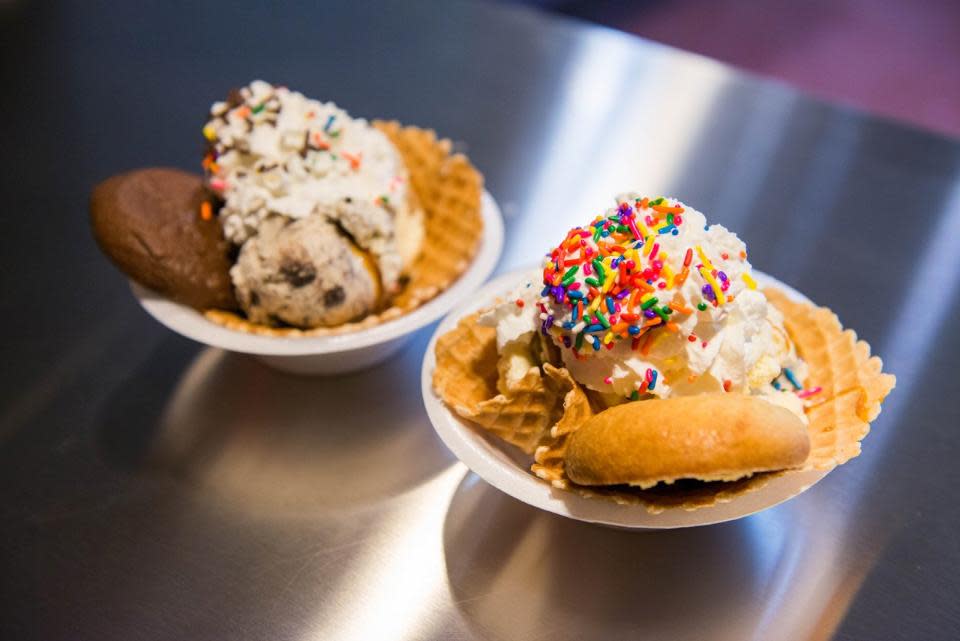 Other offerings include The Cookie & Creamery, a new gourmet ice cream station serving up waffle cone bowls with warm cookies, premium flavored popcorn from The Kernel, and artisan pretzels from The Loop. 
The menus debut Saturday night when the Texans take on the New Orleans Saints in their last preseason home game of the season. Go Texans!