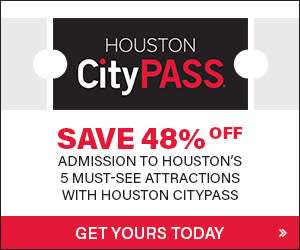 Houston's Sweet Spots
From cookies and cupcakes to macarons and pies, H-Town is serious when it comes to sweets. Whether you're craving classic chocolate chip cookies or searching for sorbet, there's plenty to indulge in at every turn.
What delicious treat are you craving?
Cupcakes 
Tucked away in a little shop off of Morningside Drive is Celebrity Cupcakes. Co-owner Marie Cagle, who grew up in a baking family, has been cooking since she was a kid. In fall 2010, Cagle turned her hobby into a career, opening her cheerful cupcake boutique in Houston's Rice Village area. Customers rave about Celebrity's vanilla bean cupcake and appreciate the spot's frosting, which isn't overly sweet and doesn't overwhelm the cake. 
H-Town's first Crave Cupcakes location opened in 2008, touting picture-perfect treats and a sleek interior in Houston's Uptown Park. Today, the biz has two locations, including a West University outpost, where daily-changing cupcake flavors are baked in small batches beginning at 5 a.m. Stop in for treats made with premium ingredients like pure Madagascar Bourbon vanilla, European chocolates, locally-sourced dairy and seasonal fruit from Napa Valley. 
Armed with a degree from the Art Institute of Houston's Baking and Pastry program, Chef Vanessa O'Donnell took a sweet leap of faith in opening her bakery, Ooh La La Dessert Boutique, in 2007. At her Town and Country store—the third of O'Donnell's locations—guests find a whimsical space marked by sprawling display cases full of decadent cupcakes, pies, cookies, and gelatos. If it's your first visit, order a mix of cupcake minis, so you can get a lay of the land.
Listen up, cupcake aficionados, while Sprinkles Cupcakes does serve up the standard vanilla and chocolate varieties, it also manages to keep things interesting with an ever-changing assortment of seasonal and specialty flavors, as well as vegan and gluten-free cuppies, both of which are available seven days a week. 
Pies
Part all-night diner and part pastry shop, with the vinyl-and-Formica decorative appeal of a bowling alley, people come to House of Pies because people come here—a bit of circular logic that has remained pretty much unbroken since the place began serving up slices of chocolatey Bayou Goo in the 1970s. Its very lack of pretension is appealing, with freshly-baked sugar-free pastries, classic fruit favorites and sinfully rich offerings like the multi-layered Bayou Goo and chocolate cream, there's a pie for every craving. 
Family owned and operated since 1967, Flying Saucer Pie Company knows a thing or two about pie. Though their business has grown a bit over the years, their classic recipes haven't changed. From comfort food favorites like pumpkin and apple to seasonal favorites like peach cream and blackberry cream, Flying Saucer has something for every palate. Strawberry cream, their most popular pie, is available year-round to remind you to always save room for dessert.
Donuts
The first batch of glazed donuts comes out of the oven each morning just before opening. Although they aren't all available at one time, Shipley's Do-Nuts has 63 different donut recipes in its regular rotation. With multiple locations in Houston, this donut shop is a Southern staple. 
Disappointed with the doughnut selection in their River Oaks neighborhood, billionaires Mindy and Jeff Hildebrand decided to fix the gap in the market by launching their own breakfast venture, River Oaks Donuts. Expect classic varieties of doughnuts-glazed, old-fashioned, jelly-filled and doughnut holes-along with Prasek's kolaches and locally-brewed coffee.
Macarons
Bite Macarons' owner and executive chef Sandia Horng spent months designing her West University-set bakery. Inspired by modern European and Japanese architecture, the result was a simple, clean and inviting space that sets the stage for customers to revel in a perfect macaron experience. Each of the more than dozen macaron varieties is hand-crafted during an intensive, multi-day process that really helps to produce uniquely-textured and distinctive French-style macarons. Be sure to try the Earl Grey version.
Macaron by Patisse creates beautiful and inventive varieties of the classic French pastry. The colorful, light-filled shop, located in River Oaks Shopping Center, also serves mini pies, cake balls, mini cupcakes, profiteroles, and mini éclairs. Loose leaf teas and other drinks help make this a perfect after-dinner stop, particularly those looking for a romantic setting. Expect to find classics, as well as outside-the-box flavors like fig & goat cheese, tiramisu, and piña colada.
Sweet started in a small kitchen by two self-taught friends with a pure passion for desserts. After years catering to small parties, weddings, and farmers markets, the pair launched their small Sweet shop in CityCentre, offering a quaint urban refuge, designed and put together by local artists. There, fans find a variety of gourmet cupcakes, coffees, teas, espresso, tapioca, cookies, and nearly two-dozen macaron flavors. Don't miss the popular salted caramel and vanilla bean macarons. 
Chocolate & Candy
Exotic handmade chocolates are what you'll find in Cacao & Cardamom, the sweetest new addition to the Centre at Post Oak. Located near Grand Lux Café and across from the Galleria, this decadent chocolate shop focuses on the art of chocolate with bold and innovative combinations. 
Specialty Ice Cream
Award-winning pastry chef Chris Leung and biz-partner Christopher Balat recently opened their highly-anticipated ice cream and sorbet shop, Cloud10 Creamery. Leung's first brick-and-mortar outpost comes after years stocking local restaurants with his gourmet desserts. There, patrons find progressive flavor mash-ups like the lemon & mint sorbet, mango pineapple sorbet, and toasted rice ice cream, as well as 10 seasonally-changing varieties.
For more than 20 years, Hank's Ice Cream Parlor has remained a go-to favorite for old-fashioned, handmade ice cream. The bright and cozy business offers guests 18 daily-changing flavors, culled from a list of nearly 100 flavors. Beyonce has even been known to pop by to get her fill of banana pudding ice cream, while other regulars return for dulce de leche, cake batter and chocolate chip varieties.
Gelazzi is the Houston Heights newest answer to beating the heat. The neighborhood gelato purveyor dishes out over 40 flavors of gelato. 
Gourmet Bakeries
It's not just the towering cakes and decadent dessert-filled cases that draw fans to Montrose's The Chocolate Bar, the store is packed with clever novelties—cell phones, hand tools, cars—all crafted in rich chocolate. Through a large window at the rear, you can look into the preparation area where all this chocolate magic is concocted. But the heart of the operation is a marvelous ice cream cooler with a dozen stunning, made-on-site flavors that use chocolate to varying degrees.
Since 1995, Sara Brook and her Dessert Gallery crew have been serving up some of Houston's favorite sweet treats. From lunch to dinner, with dessert first (of course), Dessert Gallery is in the business of putting smiles on people's faces.  
Pondicheri Bake Lab + Shop is a full-scale bake "lab" and shop just upstairs from Chef Anita Jaisinghani's  acclaimed restaurant, Pondicheri, in Upper Kirby. 
The company that brought Sweet to CityCentre has expanded with an EaDo-set concept called Tout Suite Café. The urban-chic spot (pronounced "toot sweet") is quickly gaining a reputation for its brunch, baked goods, and ample workspace. 
Common Bond is a unique cafe and bakery experience located at Westheimer and Dunlavy. The café offers an impressive savory menu as well as a vast array of viennoiserie, pastry, bread, gelato and more. 
As a Baylor University grad with a fashion merchandising degree, Candace Chang had a thing for the perfect outfit—and the perfect dessert, which led her to open her shop, Dolce Delights. But instead of just copying what great pastry chefs do, Chang was determined to create her own recipes, crafting confections that were tasty and also healthier than the norm—whether it's tofu cheesecake or Chang's own lava mango crunch cake. 
Known locally as the sugar hooker, Pastry Chef Rebecca Masson has manned the mixer at restaurants like New York's Daniel and The Red Cat, as well as Houston's Ibiza and 17* Restaurant. Her Fluff Bake Bar has been a long time vision for Masson. The Midtown spot, which marries a bakery and bar concept, opened in late May 2015, making Masson's dream of owning her own sweet shop a reality. There, guests will find the chef's popular classics like Fluffernutters, SOLs (her version of a moon pie), cookies and brownies, but they will also find charcuterie plates, plated desserts, coffee, beer and wine offerings.
For nearly 200 years the Jucker family has been in the baking biz. The tradition started in Poland in the 1820s, stopped when the family was sent to Nazi concentration camps in 1941 and revived on Houston's Holman Street in May 1949. Ever since, the Jucker family has been busy serving their famous eastern European style bread, cakes and pastries to loyal Houstonians at both their inner-loop and Memorial-area Three Brothers Bakery locations. Look for the business to open a third Washington Avenue spot in 2014.

Pastry Chef Michael has been serving some of the finest cookies in town for nearly a decade. With a degree from the Culinary Institute of American and a 13-year tenure with The Four Seasons Hotel & Resorts, the creations from Michael's Cookie Jar aren't just ordinary cookies. Choose from a variety of cookie categories including Americana, fancy tea cookies, seasonal, special occasion cookies and custom logo and photo cookies.
Top Picks for Sweet Treats in Houston