Texans Experience
Game Day with the Texans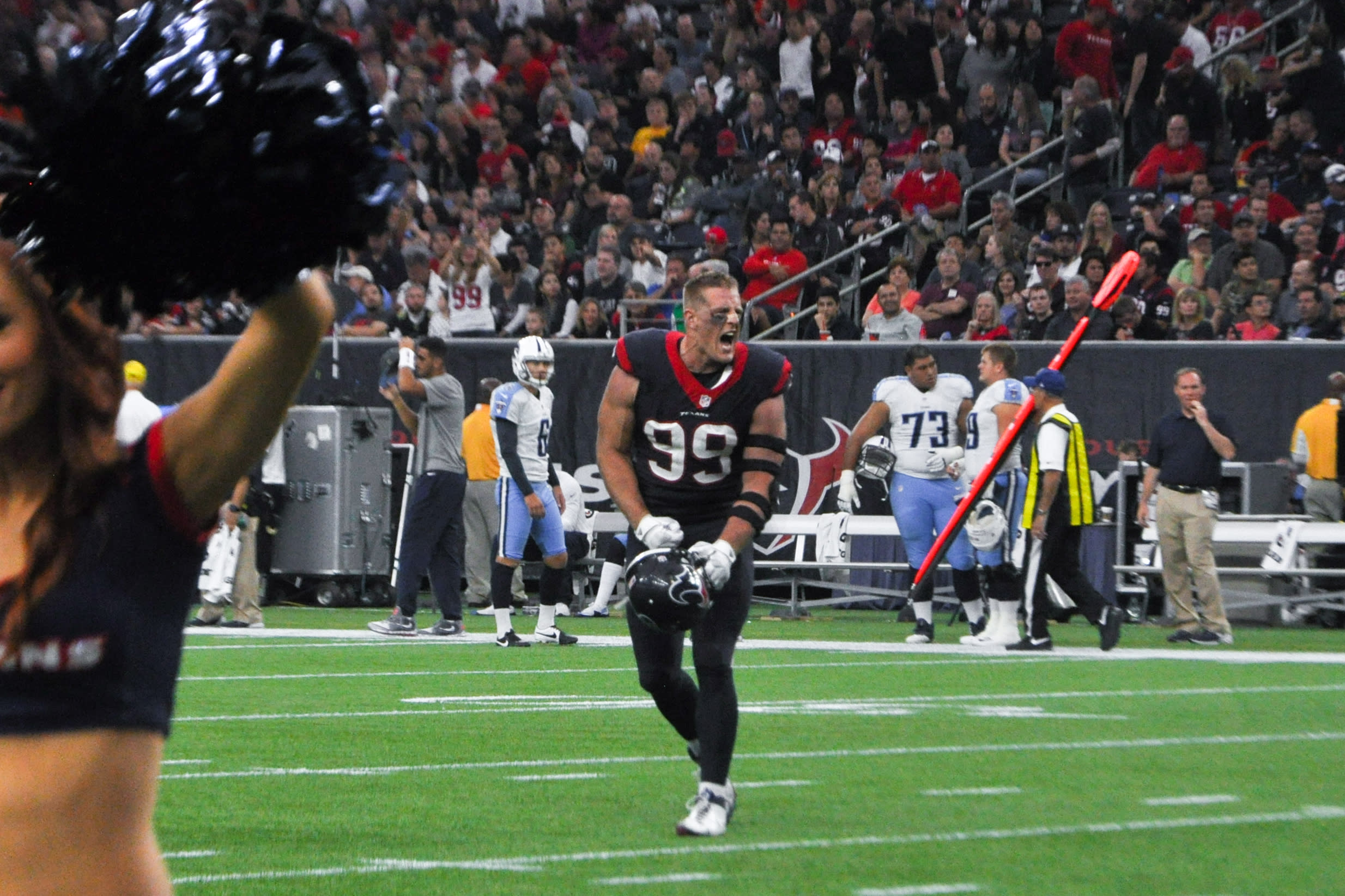 Don't Mess with Texans
Houston loves its football. The Texans have only been in town since 2002, but if you've ever spent time in Houston, you'll know that every other car has a Texans bumper sticker, Texan flags fly high outside homes, and sports bars are packed with fans each Sunday. The Texans have quickly become the most iconic part of Houston's sports identity. Taking in a home game at a packed NRG Stadium is an experience that should be high on your bucket list if it isn't already.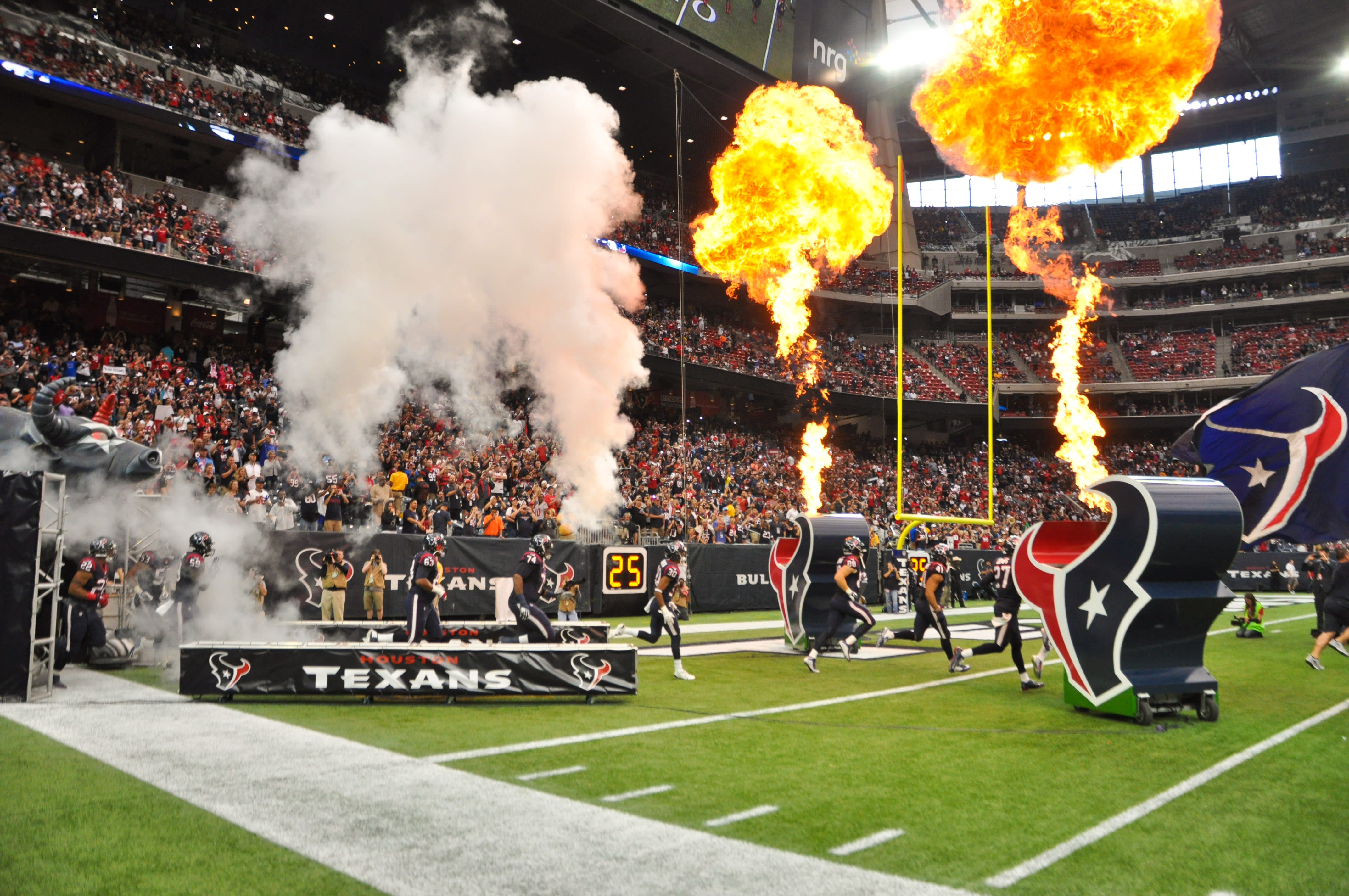 Making an Entrance
The opening ceremony that introduces the Texans and their starting lineup is not to be missed! Fans get on their feet as flame throwers shoot fire 20 feet into the air, flags are waved as a cannon is fired from the end zone, and the signature Texan bull blows steam as the team runs on to the field. All this paired with chanting fans and game highlights on the largest digital displays in any professional sports venue (14,549 square feet of screens) creates a larger-than-life experience that has to be seen to be believed.

Pro tip: Show up at least 2 hours early for games to avoid traffic and long entrance lines.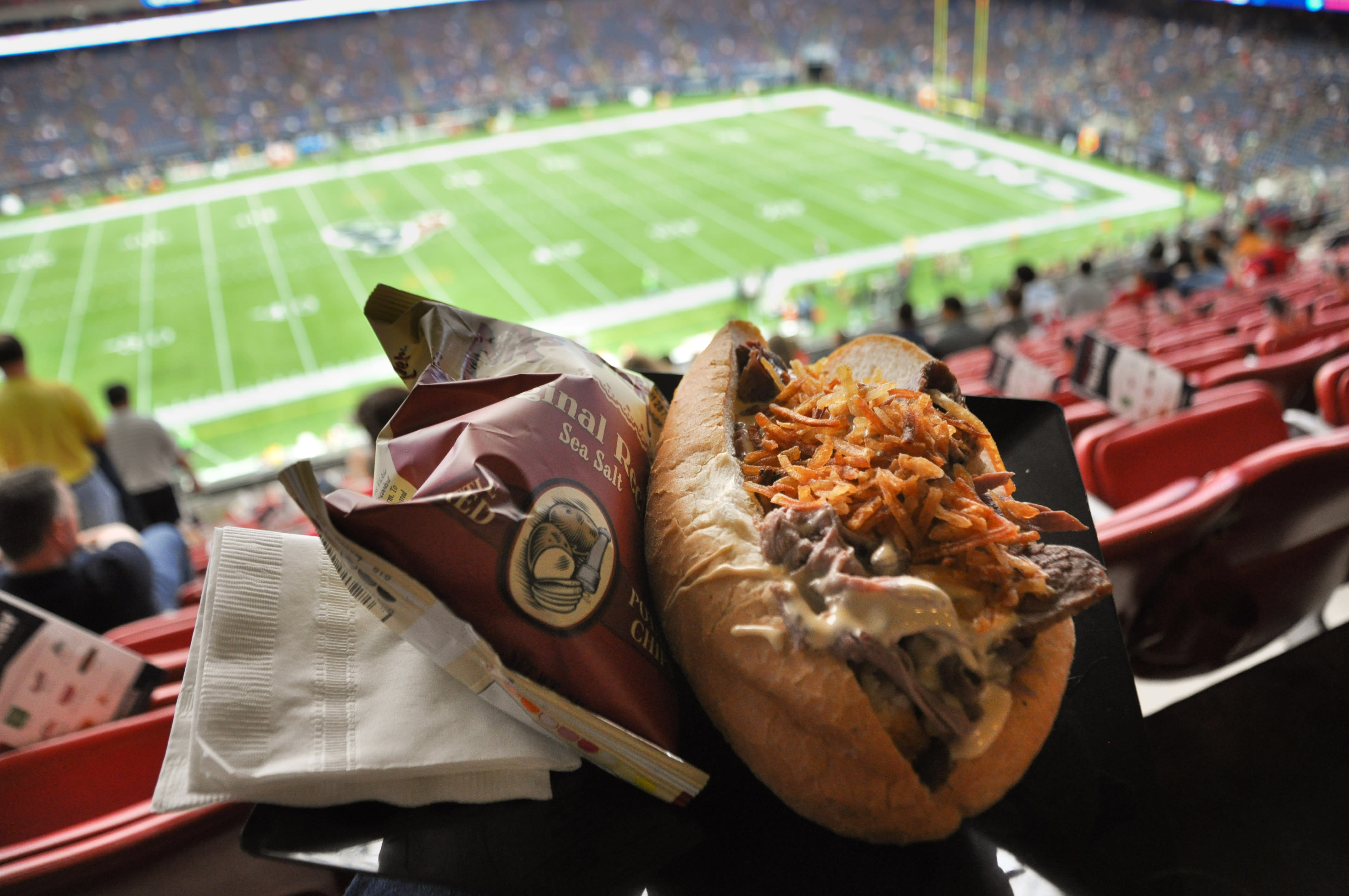 Food Inside and Outside the Stadium
Football and food go together perfectly. If you think you can make it through the game without giving in to the countless local dishes and game favorites offered around the stadium then you're stronger than I am. NRG Stadium features everything from traditional game favorites like burgers and nachos to cuisine by acclaimed Houston chefs.

If stadium food isn't for you, or you're looking for a way to celebrate pre or post-game, NRG is conveniently located just outside Houston's eclectic museum district and Rice Village. Drive or take the METRORaill up the road for acclaimed restaurants like Local Foods, Prego Italian Cuisine, or Helen Greek Food & Wine. These and other selections offer great brunch selections pre-game as well.

Pro tip: Familiarize yourself with restaurant offerings before the long lines at the game.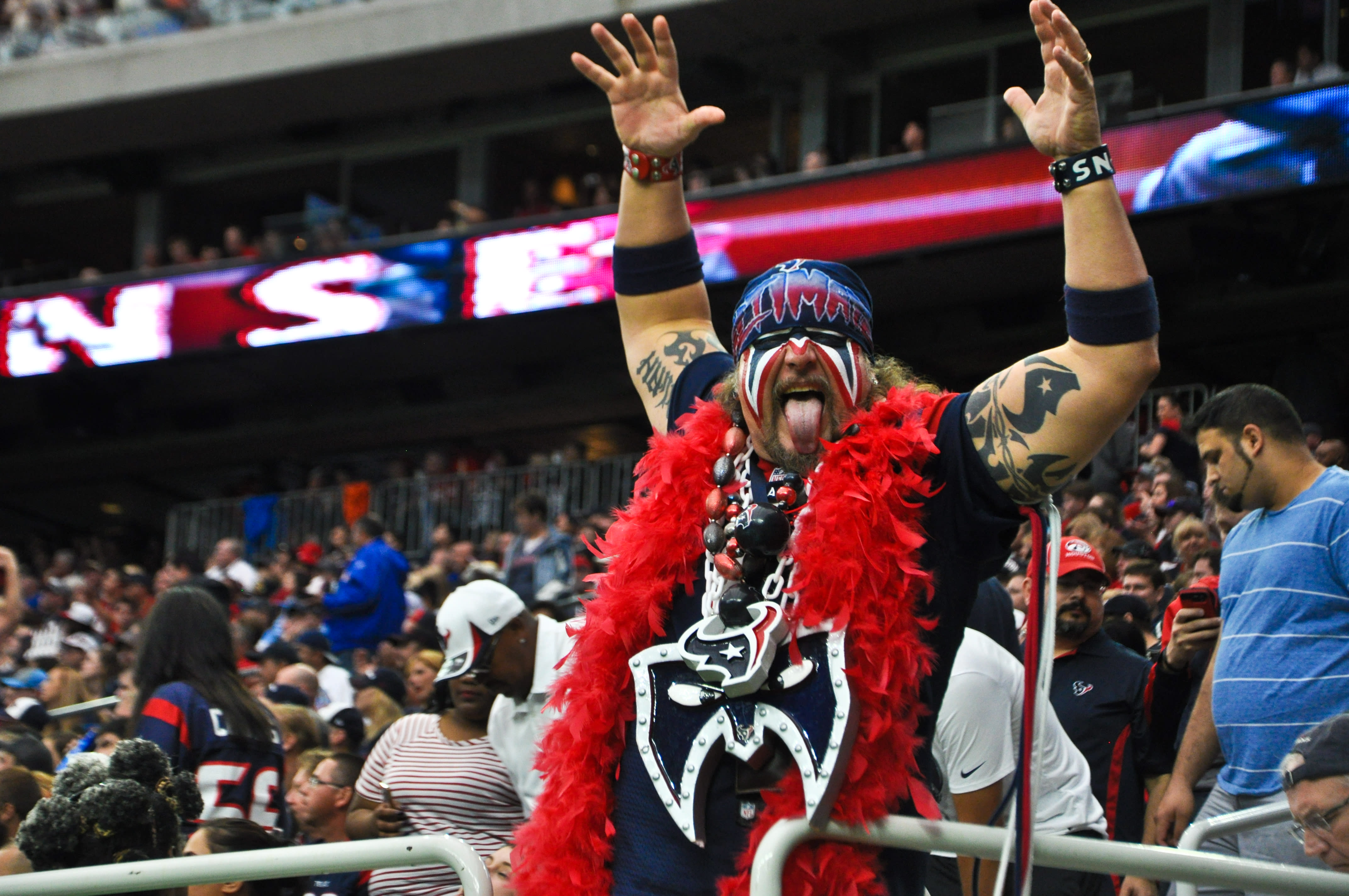 Tailgating
One of the most iconic parts of football is the pre-game tailgating experience. There is no better way to prepare for a Texans game than to congregate with other fans with great food and beer. Whether you are planning your own tailgate or interesting in attending a larger organized party, there are plenty of pre-game options. If you set up your own tailgate, remember it is limited to one 8'x 16' parking space for each valid parking hangtag and good parking spaces go fast. Another option is buying passes to a prearranged tailgate party like the Battlerwagon Crew or reserving a private, turn-key tailgate party package with Tailgate USA. The tailgaters offer things like beer on tap, burgers and hot dogs, BBQ, margaritas, beer pong, and TV's to watch other NFL games. 
Stadium Tour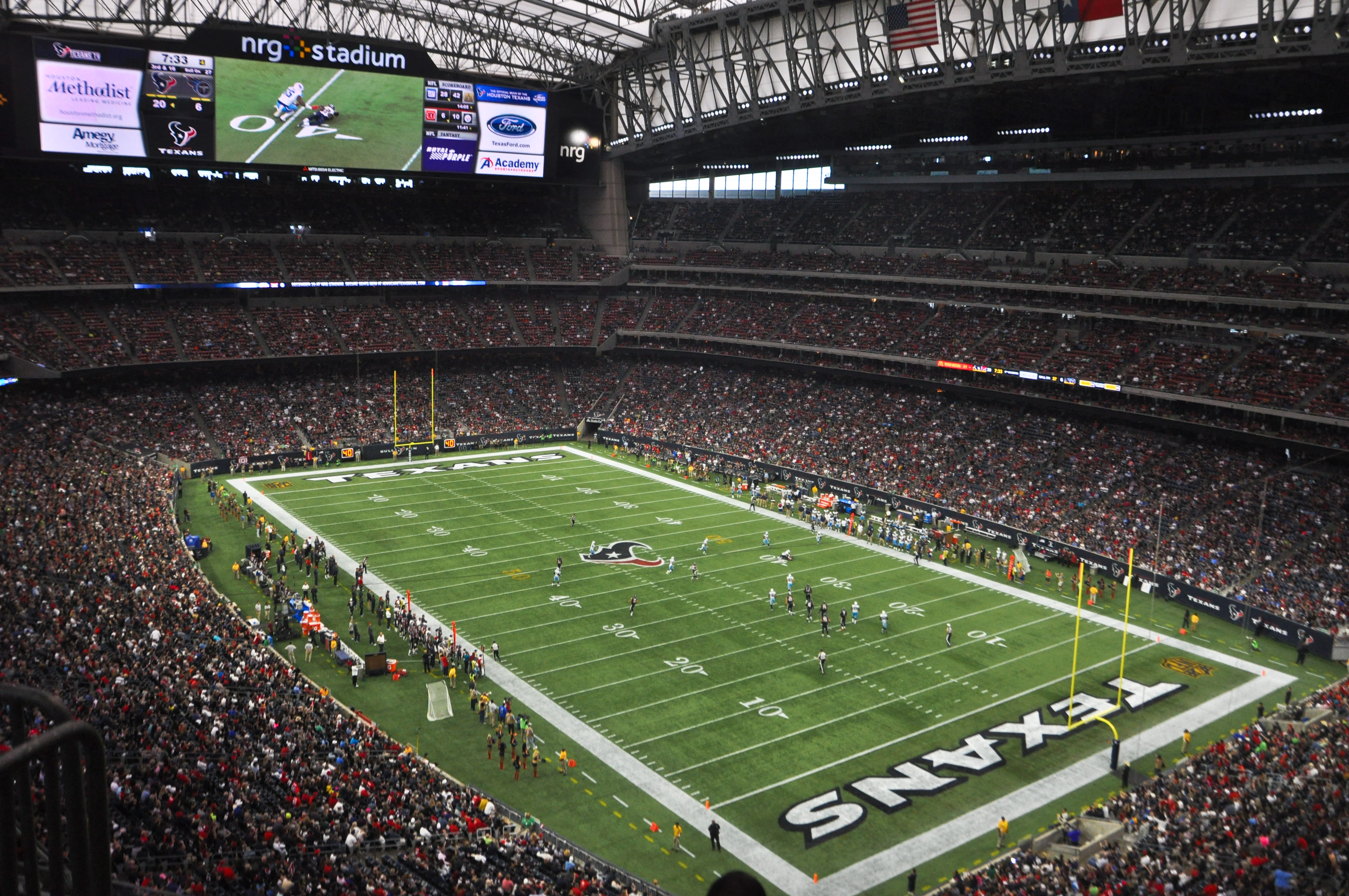 NRG Park
NRG Stadium, part of the NRG Park and Astrodome entertainment complex, is one of the largest sports venues in Texas. The 1.9 million square foot facility seats 71,795 and features a retractable roof, the first NFL stadium to do so. The stadium was created as the home field for the Houston Texans when they originated in 2002. Since then, the field has been the venue of major events like the Houston Livestock Show and Rodeo, Texas Bowl, Wrestlemania XXV, international soccer matches, 2016 Final Four, and Super Bowl LI and XXXVIII. 

Fans can get a behind the scenes tour of the stadium Tuesdays and Thursdays at 10:15 a.m., Noon, and 2:00 p.m.  Cost are $6 Adults, $5 Children (ages 3-12), $5 Seniors (65+), and $5 per person/groups of 15 or more. Call 832.667.1842 for more information.

Pro tip: NRG Stadium is outfitted with free stadium-wide WiFi. So tweet, snap, and post away! 

Food at the Park
It's easy to find yourself overwhelmed by all of the restaurant choices NRG offers on game day! But it's a good problem to have. The offering consists of traditional sports favorites like burgers, BBQ, and hot dogs but also includes signature local dishes and acclaimed chef-driven options.  To make things easier, here are a few of our favorite local foods offered at game:

Killen's BBQ (Sections 109, 129)
Prince's Hamburgers (Sections 305, 314, 333, 343)
Goode Co. (Sections 306, 336)
Demeris BBQ (Sections 305, 314, 333, 342)
Berryhill Baja Cantina (Section 135)
Pro tip: On a budget? Try the value items at select concession stands.  Try the $10 Value Meal Baskets, the Kid's stand at section 115 offering apple slices, juice boxes, Kid's hot dogs, kids popcorn - all under $2.50, and $2.50 canned Bud Light in the Budweiser Plaza pre-game.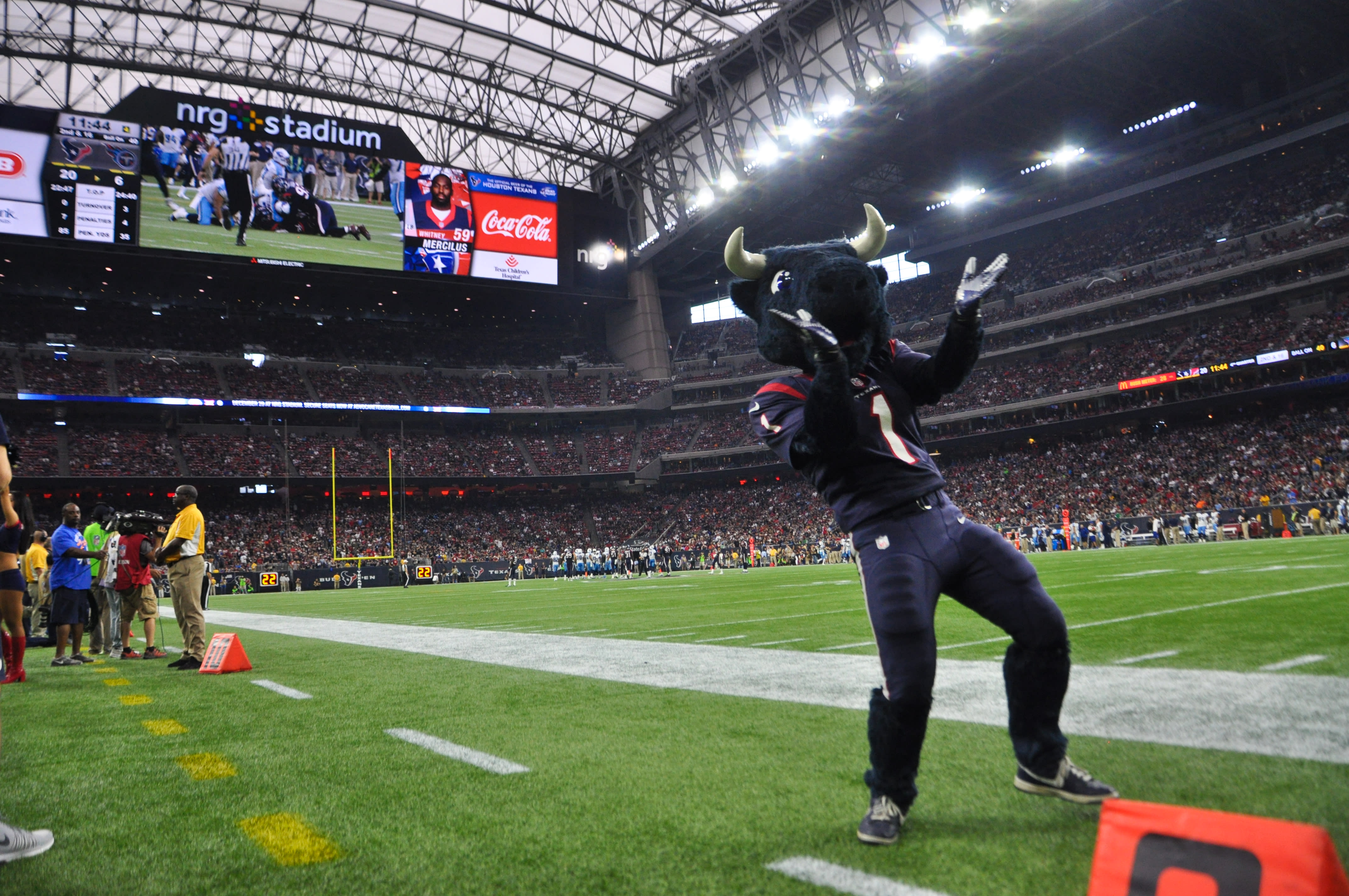 Promotions and Family Fun
The Houston Texans mascot TORO always leads the charge out of the locker room and onto the field in his 4-wheeler as flames rise and the crowd cheers on their feet. His energy is contagious as he makes his way around the field during the game, even leading cheers with the Texan cheerleaders. Don't miss an opportunity to get a photo with him or even catch some of the Texans memorabilia he throws out pre-game!

Children 12 and under can sign up for the free Toro's Kids Club for exclusive access to event during and outside of games, on-field opportunities, contests, and opportunities to meet Texans players, TORO,  and Texans cheerleaders.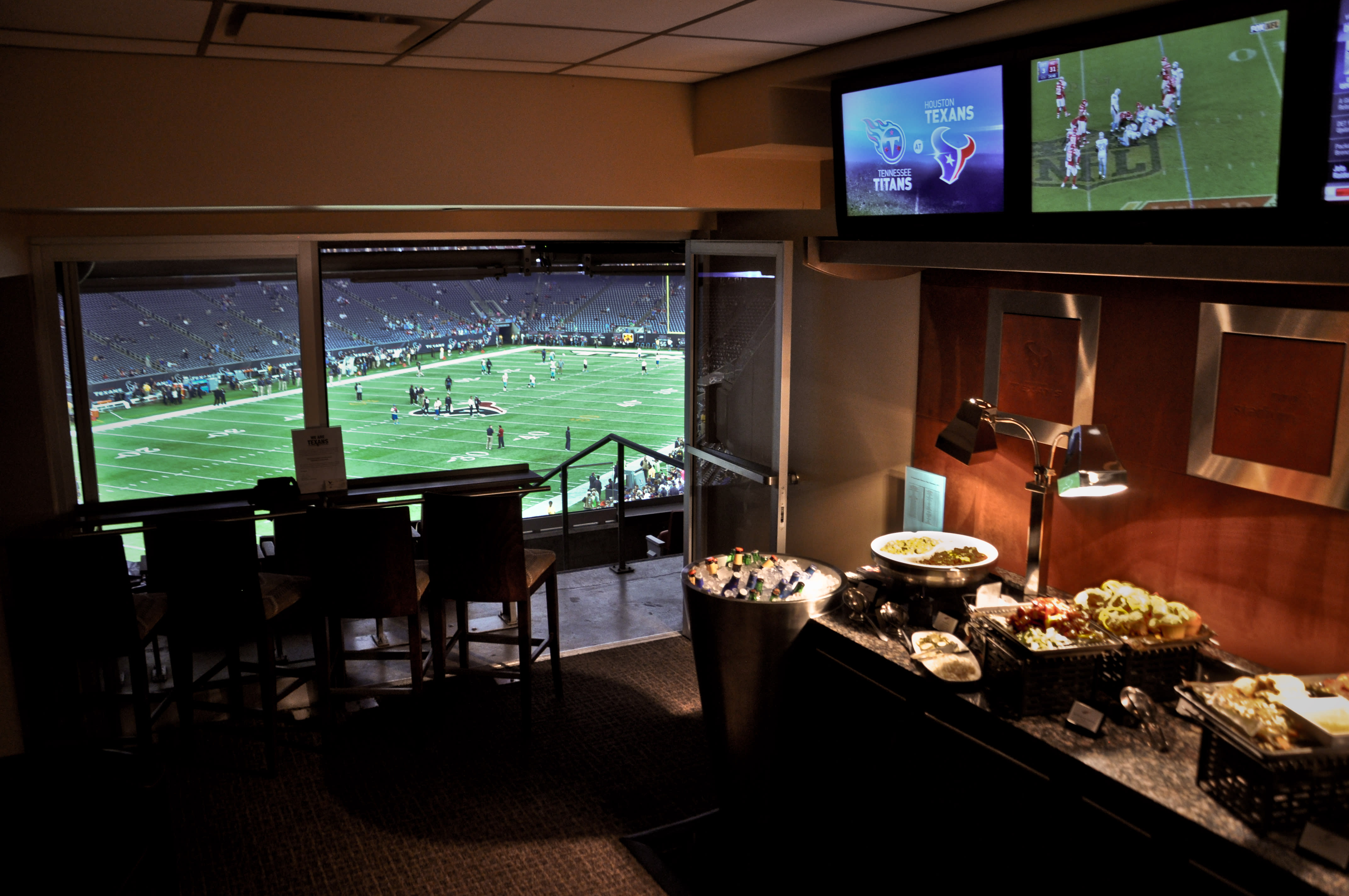 Club Level and Suites
For the ultimate game experience try the club suites at NRG Stadium. View the game from club level general seating or from your own club suite. With over 7,000 club seats, 186 suites, and a private concourse with unique dining and entertainment options, the club level is the definition of luxury. The club level even has private game day entrances and exits for fans who want to avoid the long lines at all other levels. 
At pre-game and halftime, fans can enjoy live music and visits from Texans cheerleaders and NFL alumni in the club concourse. When it comes to dining, club level fans have the option of in-seat food and beverage service and premium menus. Don't forget to grab a Texans-themed cocktail or a local beer on tap at the bar in the club lounge.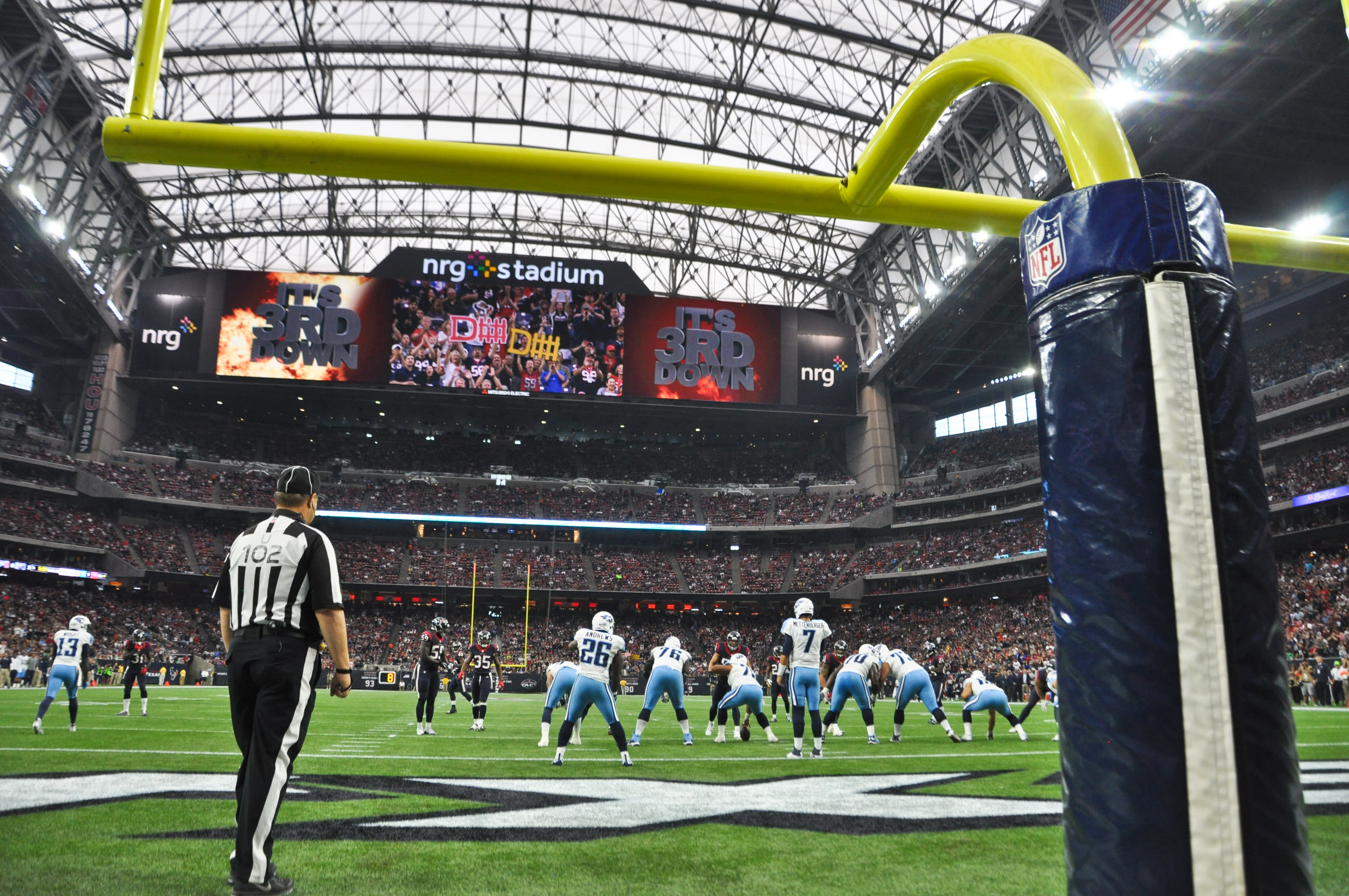 Parking and Other Amenities
Parking can be a tricky at NRG Park…unless you prepare and have a plan. The best way to get to the game is parking elsewhere and riding the MetroRail down Main St., leaving just a short walk to the stadium. If parking at the park works best for you, remember to arrive early to avoid last minute traffic. Another option is parking at one of the many hotels in the area which offer discount game day parking rates for fans who don't mind a short walk. Taxis and Uber can also drop off and pick up at different locations around the stadium. For a full listing of NRG parking options visit this Texans page.

Have a large group attending the game together? Try the Churrascos Club for a VIP pre-game meal that provides great group tailgating options. Take advantage of the unlimited buffet, drinks, and live music all topped off with a complimentary game day program before kickoff.

Pro tip: Park at Extended Stay America-Houston Medical Center Hotel for $20 and make the short walk to the stadium.