The Chinatown community has restaurants serving many kinds of cuisines, including Chinese, Hong Kong and Taiwanese, Filipino, Indonesian, Japanese, Korean, Laotian, Malaysian, Thai, and Vietnamese. Some of the cuisines have adopted a local flair like Vietnamese crawfish. This zesty marriage of crawfish and Asian flavors is a local favorite and no place does it better than Crawfish & Noodles. However, if you are looking for something more traditional try Pho Binh and slurp-up a hearty bowl of pho. Their flavorful noodles and robust broth hit the spot on those cool and rainy nights. There is even a sister restaurant, Pho Binh By Night, for when that craving hit a bit later. If it is dim sum you are looking for, head to Hong Kong Dim Sum or Golden Dim Sum. Feast on traditional dishes like steamed shrimp dumplings, crispy chicken feet, and pork spare ribs. Other notable Asian-inspired eateries include Tiger Den, Saigon Pagolac, Fung's Kitchen and Kim Son.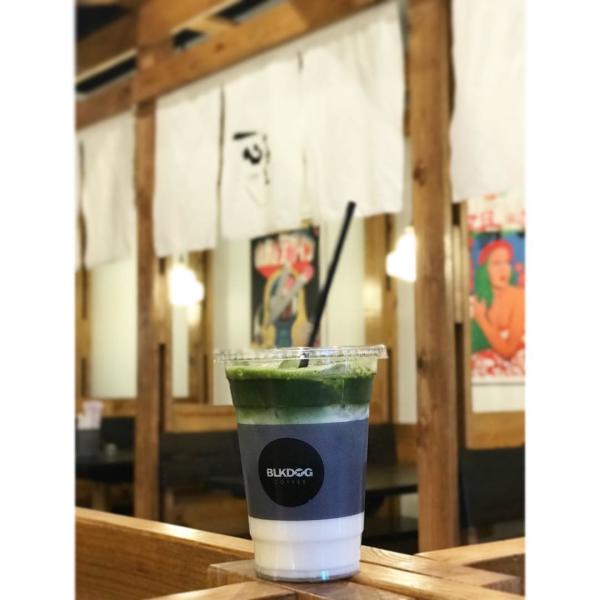 Courtesy of @blkdogcoffee on Instagram
TEAS & COFFEES
Between bubble teas and Vietnamese coffee, herbal remedies and proper loose leaf tea, Asian cultures are unmatched in their reverence for these drinks and the accompanying rituals. There are plenty of spots to get your caffeine fix, but depending on your mood there are a few must-try spots. First up, bubble tea has been all the rage for a while, so head to Houston favorite Tea Top for bubble tea and beyond. The menu is expansive with slushy tea, matcha and milk teas to name a few. For the coffee drinkers, you have to check out BLKDOG Coffee. BLKDOG brews La Colombe coffee and is the only coffee house in Houston that offers the exclusive NYC-based brew. Grab the Vietnamese iced coffee cafe sua da or something else on the seven-item affogato menu. Lastly, for a more traditional tea time experience head to iconic tea room Ten Yen Tea. Ten Yen Tea opened over 20 years ago and boasts a huge menu of the purest loose leaf tea straight from the source.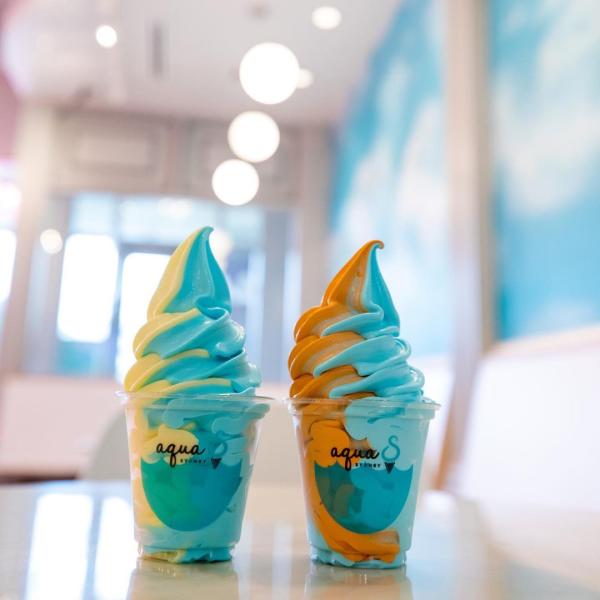 Courtesy of @aquas_us on Instagram
SWEET TREATS
If you're in Chinatown, you have to finish a meal with a sweet treat. There are many delicious bakeries in the area with delectable buns, custards and ice creams. King Bakery is one of the top-rated bakeries and is known for its pineapple bun, but also on the menu are pineapple milk pastries, red bean buns, milk pastries and more. Dine in or take items to go at 85℃ Bakery. Customer favorites include the marble taro, mango creme brulee and the hokkaido cheese tart. Lastly, you'll probably need ice cream at some point during your trip, so try out the soft serve at Aqua S. There are always seasonal favorites, but the flavors are always fun and exciting. Be sure to try the black sesame, Thai tea, Vietnamese coffee or honey milk.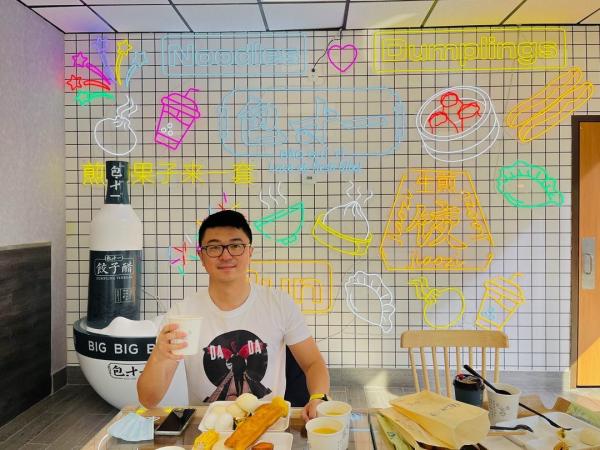 Courtesy of @baoshiyi.bunhouse on Instagram
CAN'T MISS DINING
If you haven't tried xiaolongbao otherwise known as soup dumplings, you must! Head to Bao Shi Yi for handmade soup buns, green onion and beef buns, and more. So many dumplings and buns, you can't go wrong. It may sound crazy and it's not completely authentic Asian food, but Himalaya has some of the best fried chicken in Houston. However, there are plenty of amazing Indian and Pakistani dishes on the menu. The flavors are bold and the prices are great! Banana Leaf put Malaysian food on the map for Houstonians with its plethora of small plates and noodle dishes. There are also casseroles like the Beef Stew Curry Casserole that make family-style dining fun and budget friendly!