Get Your Buzz On
From beer and wine, to spirits, these local tours illustrate the art of making alcohol
 
It's fun to see how things get made. It's even more fun when you get to taste the end product. That's the case with several area companies whose business is bottling goodness. Whether you're a beer snob or an oenophile (look it up), there are plenty of places to learn the craft and imbibe a little along the way.  
Don't miss out on exclusive savings and experiences with our local pub crawls and tours.
No Label Brewing Co. in Katy has been providing tours since it opened its doors in 2010. The family-owned craft brewery produces a line of ales and lagers with names like El Jefe (a German Hefeweizen) and Pale Horse (an American pale ale). Tours and tastings are held every Saturday except the first one of the month from 1 p.m. to 3 p.m. Admission is $5 for those 21 and up. No Label is also dog and kid friendly.

Bombshell Blonde and Buried Hatchet Stout are just a couple examples of the brews you'll find at Southern Star Brewing Co. in Conroe. Production began at Southern Star in 2008 and has been ramping up ever since. The brewery does free tours and tastings each Saturday from 1 p.m. to 3 p.m. A few items such as t-shirts and glasses are also offered for sale. In 2009, Southern Star launched an annual Pro-AM (professional amateur) contest for home brewers. The winning submission's brew gets scaled up to be brewed on Southern Star's system.

Karbach Brewing Co. is the brainchild of the founders of CR Goodman Distribution Co., the group responsible for bringing labels such as Sierra Nevada, Chimay and Dogfish Head into Texas. In 2008 the partners sold their Texas portfolio to build a brewery of their own. Names like Sympathy for the Lager, Rodeo Clown Double IPA and Weisse Versa Wheat promise to become household names in Texas' growing craft beer movement. Karbach offers tasting tours through the brewery on Fridays from 5 p.m. to 7 p.m. and Saturdays, noon to 3 p.m. The informal setting allows participants to hang out among the tanks as they're guided through the brewing process. Tours are $7.

Saint Arnold Brewing Co., Texas' oldest craft brewer, took over a 100-year-old warehouse on the edge of Downtown Houston in 2010. That's where Saint Arnold makes 10 different craft brews and shows off its operation to thousands of visitors annually. Guests are able to explore the new biergarten-inspired space, sample brew in the tasting room, get a peek at the tank farm, and even host private events inside the facility. Tours and tastings are offered every Saturday at 11am and weekdays at 3pm. Admission is $7 which includes a logo tasting glass.

Located between the Heights and the Washington Avenue Corridor, Buffalo Bayou Brewery creates beer that is "unapologetically Houston." Buffalo's flagship beer is the 1836 (named for the year Houston was founded), a copper ale that's a tad sweet but full of flavor. Tours feature an experience right among the tanks, with picnic tables, multiple serving stations and plenty of fun.

Paying homage to the famous Spindletop gusher which brought about the Texas Oil Boom, Spindletap Brewery is now open and booming with barrels of craft beer. The brewery, about 15 minutes northeast of downtown, features a taproom for guests to grab a seat, sample beer and take in a football game. Ten flat-screen televisions behind the bar and five more around the space means there is not a bad seat in the house.
Houston's Budweiser Tasting Room regularly serves up awesome free concerts, tastings, and even meet and greets with the world-famous Clydesdales. Stop by for one of their authentic beer tours.These eye-opening experiences allow you to follow the journey of making Budweiser from "seed to sip" as well as special visits to the Brew House, Lager Cellar, Packaging Floor and Finishing Cellar. The tours even include a sample directly from a Finishing Tank.

Can't pick just one? Explore Houston's beerscape with Fresh Tap Tours. Avoid the hassle of driving and parking, or hailing a cab. Fresh Tap Tours offers a fun and safe way to sample the Houston beer scene, and its landscape, with a guided tour.

Texas Beer Bus gives groups the opportunity to go behind the scenes of Houston's best breweries, wineries, and distilleries, all while enjoying drinks in commemorative souvenir glasses. From the Woodlands to the Bay Area, the VIP tours cover all that Houston has to offer. 
Wineries

The 100-acre Messina Hof estate in Bryan, Texas is home to one of Texas' most recognized wineries. Established in 1977, today the winery and resort (there's a bed & breakfast on site) boasts a full line of award-winning wines, from Riesling to Shiraz. Tours and wine tasting are offered seven days a week. The winery's calendar is also packed with cooking classes, wine appreciation classes, food and wine pairing seminars and winemaker dinners. Guests can stroll the picturesque grounds, have a bite to eat at the restaurant and even stay the night. The $10 tour price includes sampling of four wines.
What started in 1969 with an anniversary gift of grapevines from Gladys Haak to her husband Raymond has grown to a full-fledged enterprise. Today thousands of people turn out annually for a tour of Haak Winery. In 2000, Haak produced its first commercial wines and has since expanded to more than a dozen different varieties, from dessert wines such as Madeira to refined whites like the dry Blanc du Bois. Several Haak vintages have won major awards at international wine events. Tours ($5, which includes four tastings) occur daily, but calling ahead is recommended.
Spirits

Yellow Rose Distilling invites Houstonians and visitors to toast a milestone: the first legal distillery in the city limits. The10,000-square-foot facility with tasting room is located adjacent to Uptown and Memorial Park, just north of Interstate 10. Founded in 2010, Yellow Rose Distilling locally produces four award-winning varieties of whiskey and a recently-launched vodka.  The distillery is open every Friday from 4 until 7 p.m. and Saturdays from 11 a.m. until 5 p.m.  The $7 admission price includes a sampling.

One might not think of Texas as the location of a rum distillery. But the founders of Railean Distillery in San Leon, along the shores of Galveston Bay, have made a point of putting Texas rum on the map. Coined "the original Texas rum" Railean is an award-winner that comes in both a white and reserve, dark version. Each tour includes a discussion on the process, from sugarcane to fermentation and finally distilling. Tours and tastings are free but by reservation only, so call ahead.
By AJ Mistretta

Beer, Wine & Spirits Round-up

No Label Brewing Co. is a family-owned brewery in Katy that produces handcrafted ales and lagers. The company launched in 2010 and...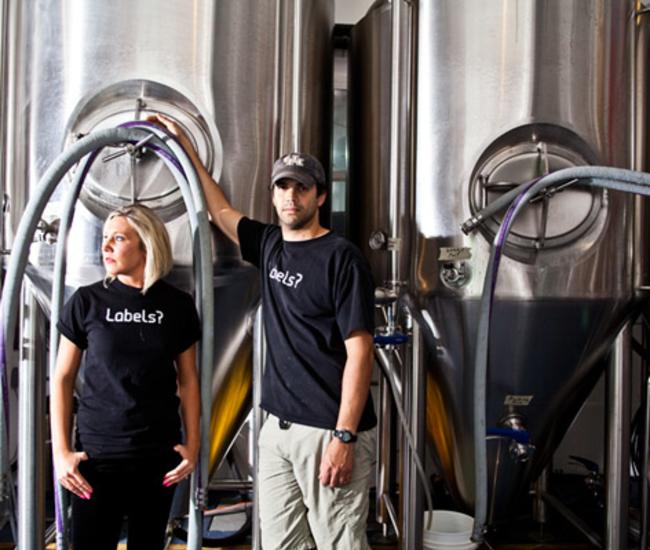 Since it first began production of its signature beers in 2008, Southern Star Brewing Co. has gained a reputation for quality craft...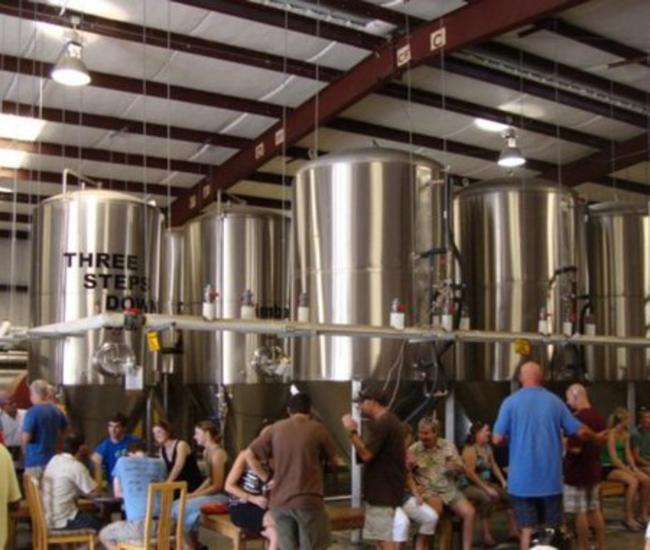 Karbach Brewing Co. is the brainchild of the founders of CR Goodman Distribution Co., the group responsible for bringing labels such as...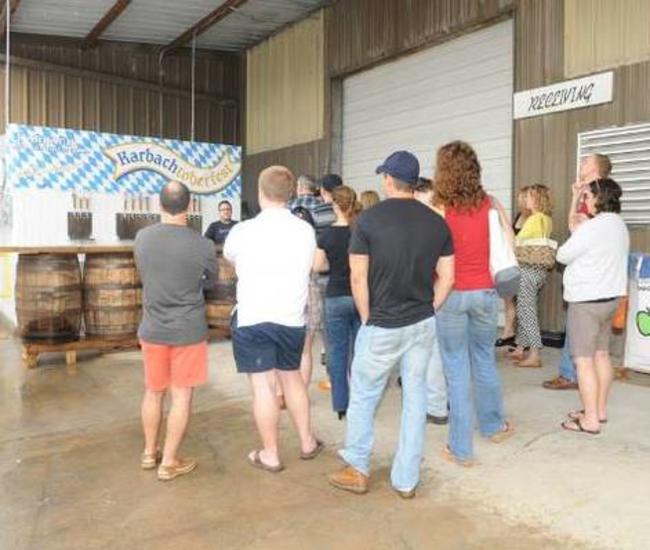 Houstonians are heading to Brock Wagner's Saint Arnold Brewery on the edge of Downtown to indulge in craft beer, craft food, games,...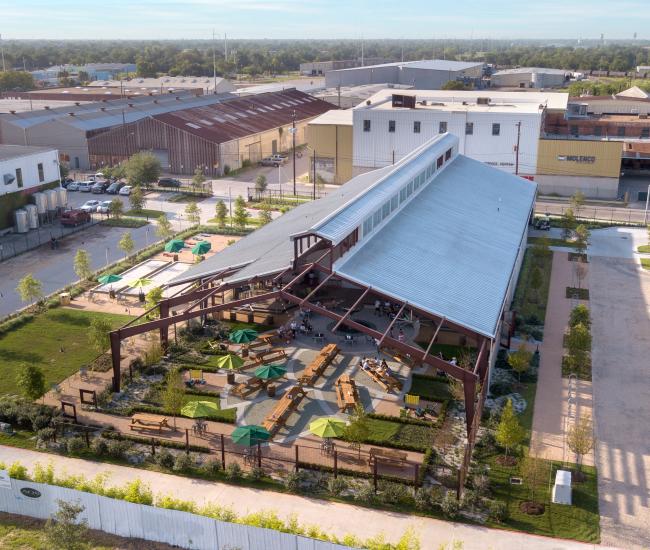 The Heights is home to one of the oldest breweries in Houston, Buffalo Bayou Brewing Company. The brewery upgraded to a new location in...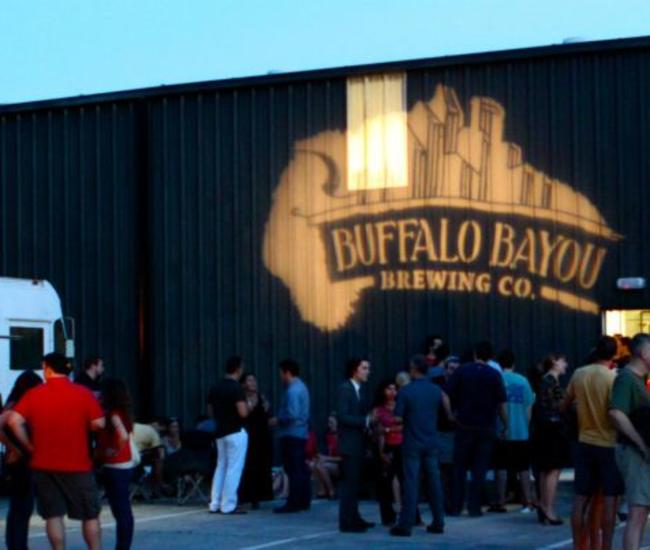 Paying homage to the famous Spindletop gusher which brought about the Texas Oil Boom, Spindletap Brewery is now open and booming with...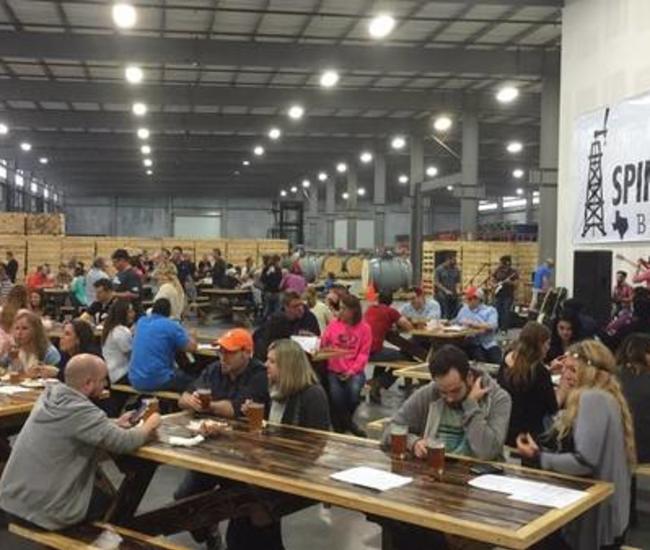 Escape to Texas Wine Country at Messina Hof Winery & Resort. Enjoy kicking back with a bottle of wine from the resort's ever-growing...