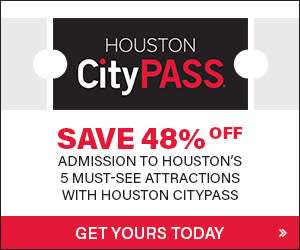 What To Do Around Rodeo
When the big show comes to town, there are plenty of ways to celebrate
Houston is fixin' to be overrun with boots and chaps. The 2020 Houston Livestock Show and Rodeo rides into town March 3, bringing three weeks of world-class performers, awesome rodeo action, great food and tons of excitement to NRG Park. But not all of the western fun is at the Rodeo itself-here's how to "go Texan" all month-long in H-Town.
Do the Texas Two-Step...
Looking for country music? You'll certainly find it at the Rodeo, with headline performers including Lizzo, Luke Bryan and many more (get tickets here). Apart from the arena concerts, more musical acts will perform at The Hideout, presented by Jim Beam and the Wine Garden, presented by Frost Bank on the Rodeo grounds. But if you want to get down away from the crowds, head to one of these Houston country music destinations.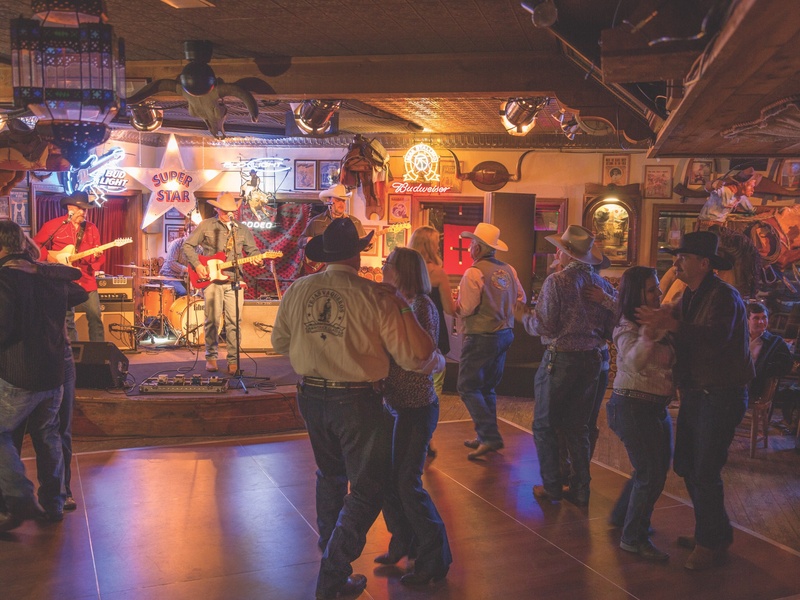 Armadillo Palace. Part honky-tonk and part Texas history museum, Goode's Armadillo Palace gets the mood established right off the bat thanks to the towering armadillo sporting longhorns and breathing smoke right out front. Oh, and you'll love the venison chili.
Daisy Duke's Modern Country Bar. Inside Daisy Duke's you'll find pretty young things donning daisy dukes and cowboy boots serving cocktails and beer to a mixed crowd of post-college kids and baby boomers. The Western-themed décor is reminiscent of a saloon with barrels and beer tubs and wood accents galore. For those in the mood to two-step, Daisy Duke's large dance floor leaves plenty of room to keep guests from standing on top of one another. You'll definitely want to try your skills on the mechanical bull.
Wild West. A part of the Bayou City for over 20 years, Wild West sits on Houston's Richmond strip with a motto of Two-Steppin' & Longneckin'. This country nightclub features a solid oak dance floor just for your boots! From dancin' and glancin' to shooting pool, eating fresh fajitas, playing blackjack, or getting your boots shined, a variety of activities will make your visit enjoyable.
Firehouse Saloon. Put your cowboy boots on and stop by Firehouse Saloon for a live country music concert, dancing or maybe just to drink a local brew. The popular location has been nominated repeatedly for best live music venue in Texas by the Lone Star Magazine. Former firefighters Marty and Tom have owned Firehouse since 2009 and the space continues to embody its name, with décor like uniforms and boots hanging from the ceiling.
Discover the Culture
Nothing makes Texas culture and history shine quite like Rodeo. From the trail rides to the livestock show, there's always an event to remind folks just what it means to be in the Lone Star State. But if you've got a hankering for more exposure to cowboy culture, check out these attractions.
Cypress Trails Equestrian Center. Ride like a cowboy at Cypress Trails. Located just 20 minutes north of Downtown Houston, Cypress Trails allows visitors to ride for an hour, or even a full day along the Cypress Creek, through some of the most picturesque parts of Harris County. Experienced stable staff will help match you and your level of riding ability to one of their many horses, from Spanish Mustangs to Appaloosas.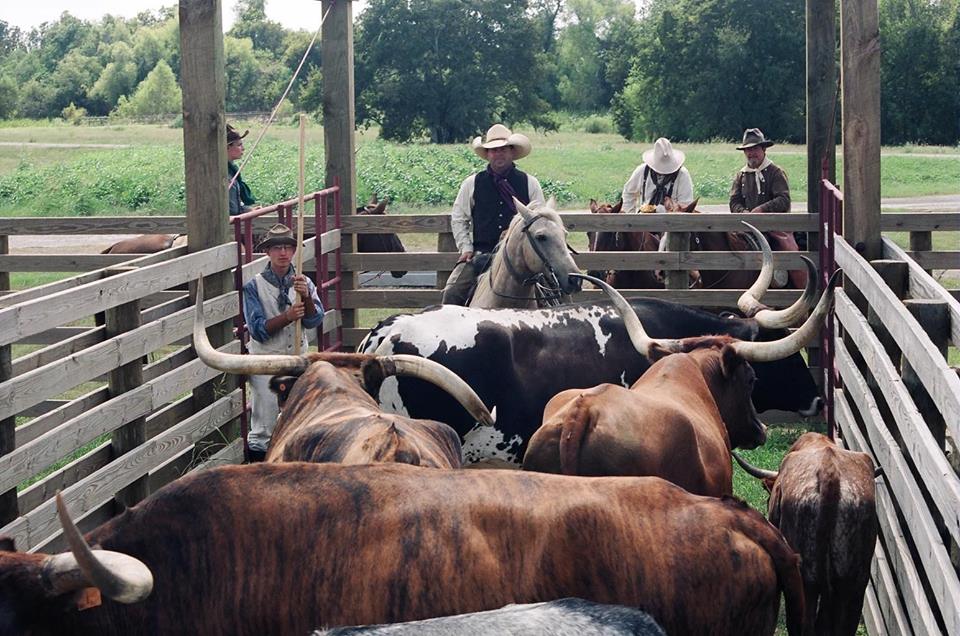 George Ranch Historical Park. George Ranch is a 23,000-acre working ranch located less than an hour from Houston. The family's original "home place" is at the core of the George Ranch Historical Park where, every day, the legends and legacies of those who shaped this place come to life. See crops being harvested and other demonstrations of ranch life, including cattle wrangling.
San Jacinto Monument. See the birthplace of Texas at the San Jacinto Monument & Museum. This one-time battleground outside the city of La Porte is where Sam Houston and his band of Texians dealt a crushing defeat to the Mexican Army, securing Texas independence and giving rise to the Republic. The San Jacinto Museum of History, within the base of the San Jacinto Monument, holds one of the largest collections of Texas art, artifacts and history.
Look the Part
Everyone wants to play the part of cowboy or cowgirl once in a while, right? Whether you're headed to Rodeo or just want to add that western chic look to your wardrobe, here's your shopping guide.
Cavender's Boot City. Think of Cavender's as your one-stop-shop for the western look. From a huge selection of men's and women's boots, to cowboy hats and bejeweled belt buckles, this is the place to find it all. Plus, they have multiple locations around town, including one near Reliant Park, perfectly situated for Rodeo.
Lucchese. Lucchese, the 130-year-old El Paso-based company famed for handcrafted Western boots, opened in Houston's Highland Village in late 2014. The American luxury bootmaker's well-appointed store features the Lucchese Collection of handmade western boots as well as its fashion footwear collection and Equestrian-inspired handbags, clutches, totes, wallets and more.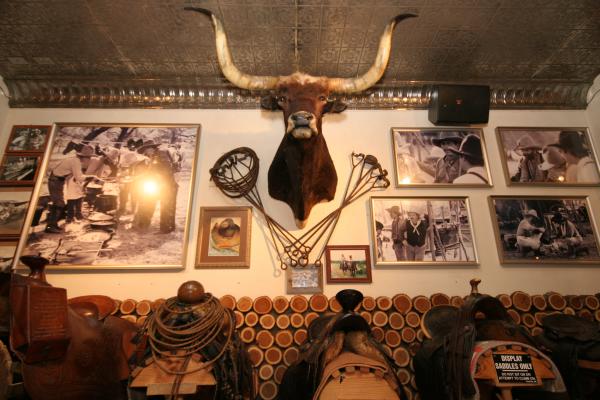 Pinto Ranch. At Pinto Ranch you will find authentic furnishings and Indian rugs, handcrafted tack, chaps and saddles, as well as beautifully designed boots, belts, buckles, and apparel.
Tejas Custom Boots. A pair of custom boots from Jose Gonzales and his team at Tejas are always a work of art. If you're looking to invest in the kind of boots you'll want to hang on to forever, this is the place.
Haven't had enough yet? For more Texas-centric shopping, from cowboy approved fashion and accessories to rustic furniture and Lone Star-sourced edibles, we've created the ultimate shopping guide just for you. 
Know your Grub
Chili is the official state food of Texas and certainly barbecue comes in a close second. Whether you like your chili with beans or without, and your brisket and ribs dripping in sauce or dry, here are a few places to satisfy your Texas-sized cravings.
Goode Co. Bar-B-Q. This urbanized, Texana-decorated barbecue joint is wildly popular, thanks to expertly smoked brisket and a variety of platters. The first Goode Co. Barbecue restaurant opened in 1977 and even though they've since added burgers and seafood to the lineup, barbecue remains the company's mainstay.
Killen's. Opened in 2014, Ronnie Killen's much-lauded barbecue spot in Pearland is an homage to smoked meats. The experience is very Central Texas-like, with barbecue served cafeteria-style on freezer paper and cut to order. Meats are sold by the pound or as one-, two-, or three-meat plates.
Pizzitola's. Opened in 1934 by pit master legend, John Davis, and continued since 1983 by Jerry Pizzitola, some of Houston's finest ribs, brisket, chicken, and links are hickory smoked on Mr. Davis' original "open pits."
Pappas Bar-B-Q. A favorite for slow-smoked, lean and juicy Texas barbeque with all the trimmings, at Pappas Bar-B-Q you can get good food and plenty of it. Dig in to brisket, ribs, sausage and much more, plus great Texas-style chili.
Get to the Rodeo
Want to avoid parking at the Rodeo? You've got options for getting there! Grab a round-trip ride on The Wave. Or you can take the METRORail from anywhere along Main Street directly to the Rodeo gates.
Stay Nearby
If you want to hang your hat close by, Houston has lots of hotels and accommodations in proximity to rodeo festivities. Be sure to take advantage of the great Hotel Deals below: