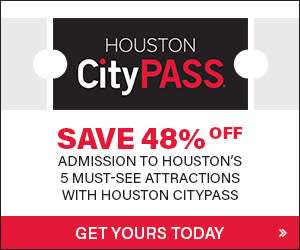 What's New in Houston
HOUSTON -- Development never stops in Houston. Consider this your go-to guide for staying in the know on the nation's fourth-largest city.

For a comprehensive list of all recent Houston openings, please click here. For images associated with any of these projects, reach out to the PR team directly.
Major Projects · Parks and Green Spaces · Hotels
  Restaurants  · Arts & Music · Shops · Nightlife · Sports
 
MAJOR PROJECTS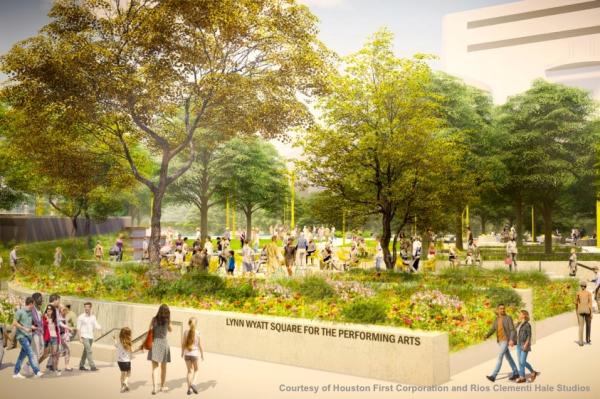 The Museum of Fine Arts, Houston, Campus Expansion - Opened November 2020
Encompassing 14 acres in the heart of Houston's Museum District, the MFAH campus-redevelopment project, to be complete in 2020, is a major contribution to the city's efforts to improve the pedestrian experience of Houston. The expansion, which is the largest cultural project under way in North America, includes an array of public plazas, reflecting pools, and gardens, as well as improved sidewalks, street lighting, and way-finding. In 2018, the MFAH opened the Glassell School of Art, The Brown Foundation, Inc. Plaza, and The Sarah Campbell Blaffer Foundation Center for Conservation. In 2020, the project will conclude with the opening of The Nancy and Rich Kinder Building, featuring two floors of gallery exhibition space, a theater, cafe, and a restaurant.
Memorial Park Golf Course - Renovation Completed October 2020
A $13.5 Million renovation is underway at Memorial Park Golf Course, funded by the the Astros Golf Foundation and supported by the Memorial Park Conservancy. Following it's reopening, the City of Houston will bring the Houston Open back within city limits to the newly renovated Memorial course November 2-8, 2020,
PostHouston - Phase One Expected Winter 2020
Downtown Houston's hub for food, shopping, workspace and recreation. The post office was opened in 1962, and named for Barbara Jordan, the South's first female African American legislator elected to the US Congress. In 2015, the US Government decommissioned the Barbara Jordan Post Office and sold the building to Lovett Commercial. Our project, POST aims to reinvigorate the city's Theatre District with an adaptive reuse cultural epicenter linking past and future.
Lynn Wyatt Square for the Performing Arts - Renovation Expected Summer 2021
The former Jones Plaza, considered the "center stage" for the Theater District downtown, will undergo a major transformation and unveil as Lynn Wyatt Square For The Performing Arts in summer 2021. The $29 million capital campaign will include a performance lawn with flexible infrastructure for concerts and other free programs, a cascading water feature, trees and gardens for aesthetics and shade, a street theater, and a restaurant. Programming will reflect the Theater District's indoor performance spaces, providing an accessible new place to engage the public. 
Bagby Street Improvement Project - Expected Completion Fall 2021
The corridor's $28.8 million rebuild will change the look and feel of the west side of Downtown. Once complete, the thoughtfully designed Bagby Street Corridor will provide a common thread and platform to tie together all the projects. The project, funded and led by the Downtown Redevelopment Authority, began construction on January 11, 2020. 
Recently Completed Projects

Space Center Houston - Completed July 2019
The visitors center is currently restoring the historic Mission Control Center, also known as the Mission Operations Control Room or MOCR, to reflect the authentic look and feel of the Apollo 11 mission. The $5 million project began in July 2017. Among the many improvements, Space Center Houston and its partners are even working with NASA historians to collect furnishings, books, notes, and coffee mugs to replicate the atmosphere in 1969. 
Holocaust Museum Houston Expansion - Completed May 2019 
In October 2017, construction will begin on a $33.8 million project that will more than double the size of Holocaust Museum Houston. The new Lester and Sue Smith Campus of the museum will span 57,000 square feet and make HMH the fourth-largest Holocaust museum in the nation. The expanded museum will include a new 200-seat theater that can accommodate professional performances, an expansion of the "Bearing Witness" permanent exhibit that includes testimony and artifacts from Houston-area survivors, new exhibit space for the German World War II railcar and Danish rescue boat and a new library and classroom space among other improvements.
The Menil Drawing Institute - Completed November 2018
The Menil Drawing Institute is the first freestanding facility dedicated entirely to the acquisition, study, exhibition, conservation, and storage of modern and contemporary drawings.
PARKS AND GREEN SPACES

Houston Botanic Garden - Completed September 2020
​In September, another Houston green space opened to the public—this one decades in the making. Advocates have long sought to establish a botanic garden in the city that would help educate residents and visitors on the flora of this region and other parts of the world and create a verdant urban refuge in the heart of the city. The transformation of a former golf course in Houston's East End began in 2018 and now the first phase of the 132-acre Houston Botanic Garden is welcoming visitors. More than 350 different plant varieties from around the world combine to create the attraction's Global Collection Garden, which includes everything from a tropical rainforest to an arid desert.  
Discovery Green Renovation - Completed June 2020
Park officials have begun a $12 million improvement project in the northeast corner of the 12-acre downtown park, Discovery Green. The renovations will include an expansion of the play structures from 10 to 20, with designated areas for kids aged two-five and five-12. In addition to new playscapes, there will be a new gateway, more lighting, new landscaping, and the women's restroom will be expanded. 

Southern Downtown park  - Completion Expected Winter 2020
A new park is expected to open in downtown Houston in 2020. It will occupy three-fourths of a block about three blocks northwest of the Toyota Center and two blocks southwest of the mixed-used development GreenStreet. 
​CenterPoint Hike and Bike Trails - Phase 1 Trail Map February 2021
A new agreement between Harris County and CenterPoint Energy paved the way to construct hundreds of miles of hike and bike trails along grassy right-of-way that houses high-voltage power lines. Hundreds of miles of previously out of reach green space will be available for hike & bike trails. A creative agreement with Centerpoint Energy will allow us to use their right-of-way. CenterPoint operates more than 3,700 miles of large overhead transmission lines that bring electricity to local substations, which in turn distributes to homes and businesses.
Texas Medical Center Research Campus - Opening 2022 
The Texas Medical Center Corp., which operates the largest medical center in the world, has unveiled a potential $1.5 billion expansion for its newest campus called TMC3. TMC3 will be a biomedical research hub that clusters researchers and industry experts on a collaborative 36-acre campus. 
The Houston Zoo - Phase 1 Expected 2022
In 2022, the Houston Zoo will celebrate its 100th anniversary by completing the most dramatic transformation in its history. The $150 Million capital campaign includes plans to redevelop nearly half of the Houston Zoo's acreage with multi-species habitats, with additional funds allocated for conservation projects. 
Memorial Park Master Plan - Ongoing through 2025
A new master plan could bring more than $200 million in renovations to Houston's largest park. The 1,500-acre Memorial Park near the Galleria district will soon see an update to its 3-mile jogging trail. But more long-term plans call for a land bridge over Memorial Drive, an indoor swimming pool, additional bike and pedestrian trails and a rugby pitch, just to name a few elements. Once it's approved, the master plan could take up to 10 years to completely realize. 
. 
 HOTELS


Thompson Hotel Houston - Opening 2023
Construction is underway on this luxury hotel. Situated directly overlooking Buffalo Bayou Park, the Lifestyle Pavilion will be the first of the five towers to open in The Allen, with it slated to debut in 2021. Not far behind will be the second tower ― a 35 story Hotel Condo Tower, with its upper floor condominium Residences at The Allen (with commanding views on floors 16 to 35). The condos will be open by the end of 2022, and the lower section (floors 8 to 15) will debut as the Thompson Hotel by 2023.
Hyatt Place Hotel - Opening 2022
Houston-based developer Satya Inc. has broken ground on a 350,000-square-foot hotel near the Texas Medical Center. The project, at 7329 Fannin St. near the corner of Fannin and Old Spanish Trail, is slated to be branded as a dual Hyatt hotel and extended stay facility. The 14-story development will offer 159 hotel rooms under the Hyatt Place flag and 139 extended stay rooms under the Hyatt House brand. The development will be Chicago-based Hyatt Hotels Corp.'s (NYSE: H) first dual-branded property in Houston.

The Houstonian Hotel, Club & Spa - Expected Completion TBD
The Houstonian Hotel, Club & Spa have begun work on its new master plan, just in time for the venue's 40th anniversary.  Overall, the project is expected to cost $45 million. The Houstonian sits on 27 acres at 111 N. Post Oak Lane in the Uptown/Galleria area. Plans for the hotel include completely remodeled guest rooms and suites, creating "an enhanced arrival experience," updating the hotel's Great Room lobby, adding a new deck overlooking Buffalo Bayou, a new indoor-outdoor restaurant overlooking the pool areas plus redesigning and expanding multiple club studios and childcare areas, a rooftop event space will be added for movies, entertainment, and gatherings. Trellis Spa will be completely refurbished, and plans include a luxury outdoor water experience.
Trellis Spa Expected Completion Early 2021
 RESTAURANTS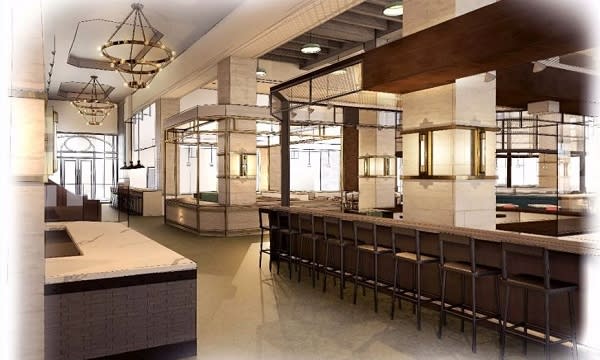 Airline Farmers Market - Phase One Completed Nov. 2020, Phase Two Expected May 2021
Developing over the next three years, the beloved Houston Farmer's Market will transform into an 18-acre destination for locals and visitors. Bringing together food purveyors and unique retail vendors, the space will continue to serve as a community hub with programming and events. To help achieve this goal, James Beard Award-winning chef Chris Shepherd and his business partner Kevin Floyd have been tapped to serve as food and beverage consultants for the project. 
Railway Heights - Opening Winter 2020
Similar to Reading Terminal Market in Philadelphia and Chelsea Market in New York City, the 3.6-acre Railway Heights Market will be located at 8200 Washington Avenue near the western edge of the 610 Loop. Silent Theatre Group, the restauranteurs behind Bravery Chef Hall and Conservatory, are leading the charge on this venture. The 22,860 square foot space will house a grocery store, beer garden, container farm and farmer's market with at least 25 food vendors. 
ARTS & MUSIC


Stages Repertory Theatre - Completed January 2020
Founded in 1978, the theater underwent a $35.4 million expansion including three new theaters and a four-story parking garage. The new space is located across the street from its current two-theater campus located along Buffalo Bayou near downtown. The new campus is dubbed The Gordy and doubles the theater's square footage to 66,850 square feet from 32,091 square feet. Total seats also increased to 618 from 403.
SHOPS
Updates coming soon
NIGHTLIFE
Updates coming soon
SPORTS
Updates coming soon
TRANSPORTATION & TOURS
Updates coming soon
Media Contacts
Leah Shah
Public Relations Director
Visit Houston
LShah@Visithouston.com
713-853-8313
Ana Mae Holmes
Public Relations Manager
Visit Houston
AMHolmes@Visithouston.com