Houston Welcome Center
A brand new Welcome Center has join Downtown's Avenida campus. The new Welcome Center offers a variety of information and access to Houston events and attractions, as well as a grab and go eatery—Avenida Eats. Additionally, the new Welcome Center houses the Houstonian boutique Launch, a retail outlet that showcases the creations of local designers and artisans providing shoppers with a variety of Houston-inspired products including fashion, handmade jewelry, purses, soaps, teas, and much more.
Welcome Center Hours:
Temporarily Closed
Phone:
1-800-4-HOUSTON
Location:
1001 Avenida de las Americas 77010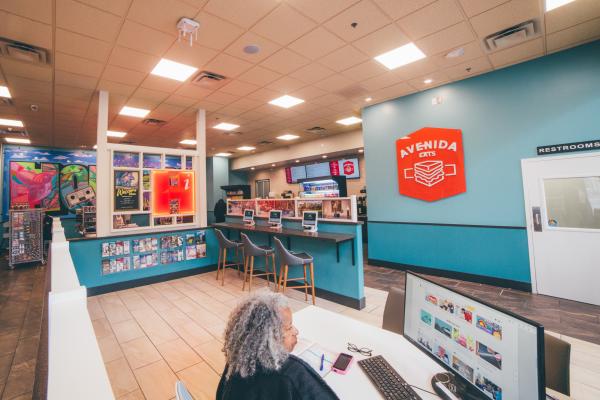 Visitor's Center
The visitor's center now has an attendant stationed at its information desk, ready to answer any and all travel inquiries about the city. Visitors will also be provided with instant access to the Market Place on-site through the use of iPads, and local magazines, itineraries and OVG's will also be sold in this section.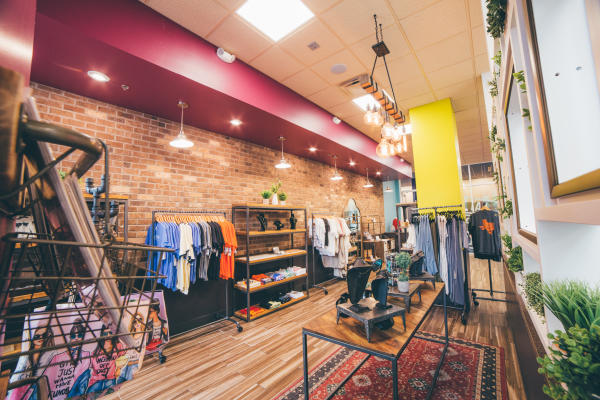 LAUNCH
The boutique that started in Partnership Tower as a temporary retail pop-up during Superbowl LI to highlight the creations of local designers and artisans, has reopened its doors inside the Welcome Center. In addition to traditional souvenirs, LAUNCH provides shoppers with a variety of original products that visitors and locals can find joy in exploring.