The Guy's Weekend
Need a little help planning a weekend in Houston with the guys? We've put together an itinerary for a great time. Mix it up, swap things out, and don't forget to have fun!
Don't forget to check out these exclusive savings and unique Houston experiences for your Guy's Weekend.
 
The DETAILS
Where to Stay
Click here for more hotel options.
Getting around: Traveling from Bush Intercontinental or Houston Hobby Airport, take Super Shuttle or a Metro bus to Downtown or a cab anywhere you need to go. In the city: Take a cab or use the MetroRail to travel between downtown, the Museum District and other neighborhoods. For more information about how to navigate the city, click here.
 
FRIDAY
NOON: After you've checked into your hotel, you'll probably want to grab lunch. Head over to Lankford Grocery for a juicy burger in the middle of one of Houston's trendiest neighborhoods, Montrose. It's ranked as one of the best in town and was featured on the Food Network's Diners, Drive-ins and Dives. Looking for a little Texas-style barbecue? Try Feges BBQ, owned by one of Houston's culinary power couples, at the Greenway Plaza food court.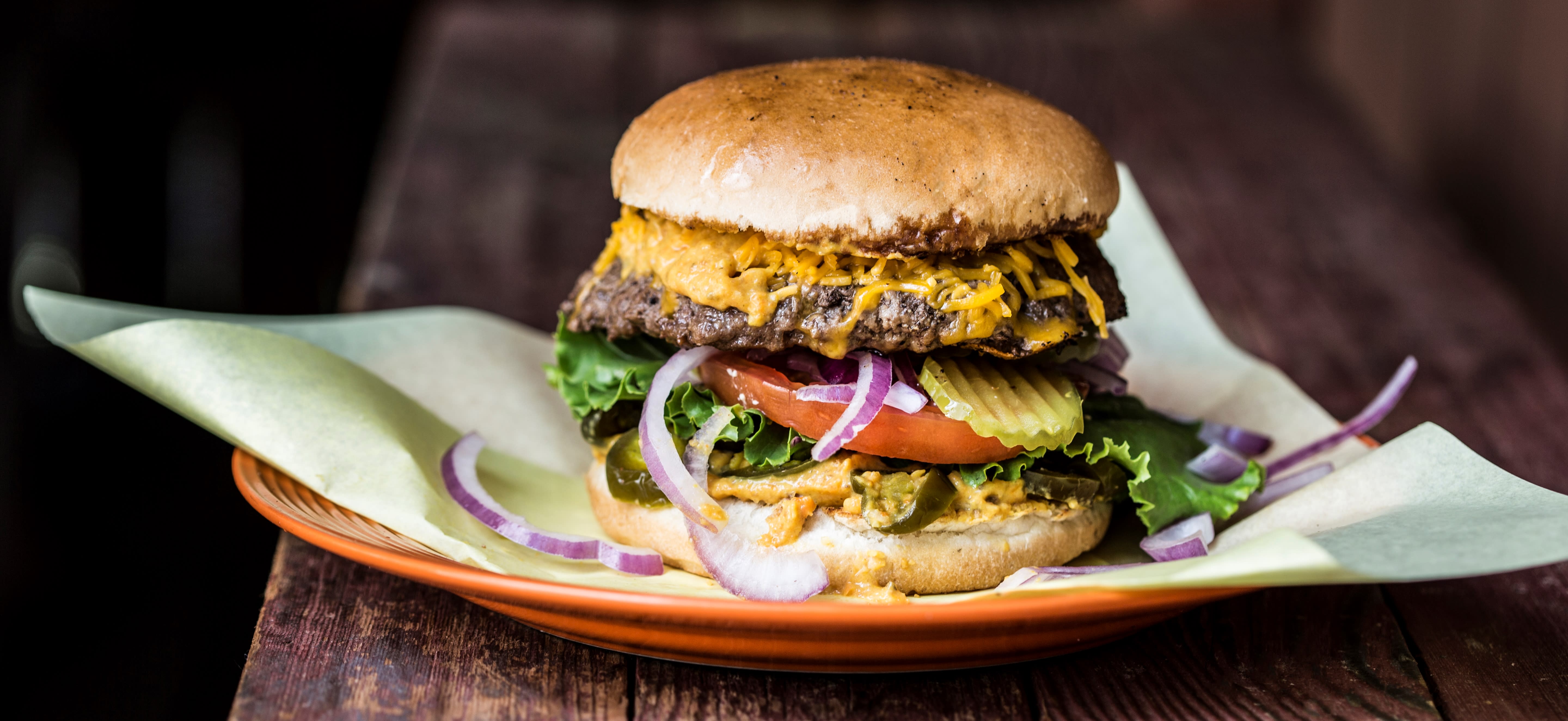 Lankford Market Burger
2 PM (Option 1): Pay a visit to Texas National Outfitters which offers handmade cowboy boots by over 50 local artisans. In fact, Texas National Outfitter's Master Bootmaker has made boots for seven Presidents. Or, swing by Al's Handmade Boots, the famous Western bootmaker that has been outfitting Texans and wannabe Texans for over 30 years.
2 PM (Option 2): You don't have to break the bank to drive some of the world's most exotic cars. Head to Fittipaldi Exotic Driving, LLC for a driving experience unlike any other. Choose from a variety of cars including a Ferrari 430 Scuderia, Nissan FT-R, Porsche 911 Carerra S, Lamborghini Gallardo LP 550-2 Valentino Balboni or a Lamborghini Superleggera LP570-4. Reserve your spot online, put on a racing suit, helmet, and hold on.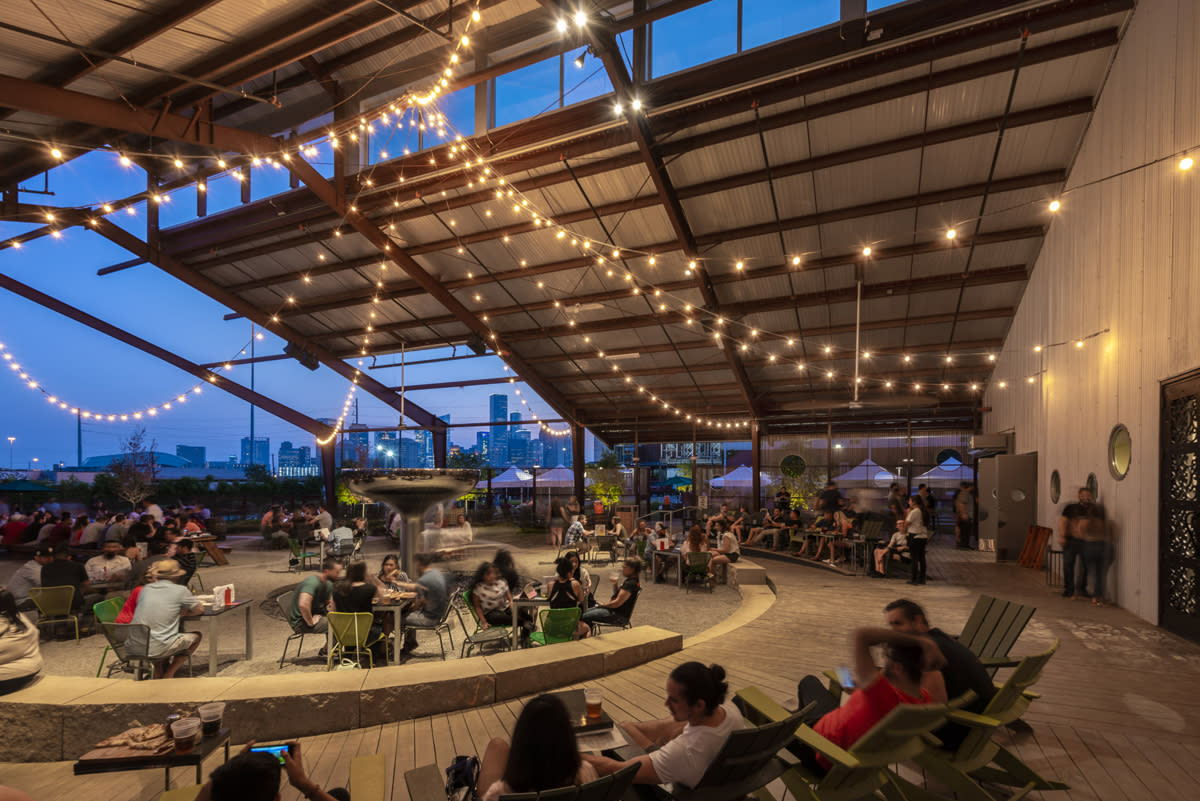 Saint Arnold Beer Garden
3 PM (Option 1): Saint Arnold Brewing Co. is Texas' oldest craft brewery. The operation is set in a 100-year-old space on the edge of downtown. At 3:30 p.m. every weekday (11 a.m. to 2 p.m. on Saturdays), the brewery opens its doors to the public for tours and tastings. As of Summer 2018, the beer garden and restaurant allows for a relaxed afternoon with great views, delicious eats, and some fantastic beer.
3 PM (Option 2): Known to be dedicated to crafting fresh, flavorful brews, 8th Wonder Brewery opened its doors tot he public in 2013. This East Downtown (aka EaDo) hotspot is your place for good beer and good fun. Don't forget to say hello to the giant Beatles and take a picture by the "We Love Houston" sign before you head out.
5 PM: Market Square is downtown Houston's historic area, on the shore of Buffalo Bayou where the city was founded in the 1830s. Buildings here have a lot of character and it's a good spot to people watch. Several laid-back restaurants and bars surround Market Square Park, including Warren's, Char Bar, or La Carafe. Kick back on a patio with a pint and see Houston transition from work to play.
7 PM: After a change of clothes and a quick refresh at the hotel, it's time for dinner. In a town known for excellent food from all over the world, picking just one place to eat can be a challenge. Going the local route you'll want to check out the original Ninfa's on Navigation. This was where Mama Ninfa started the restaurant that would spawn a chain concept. But the recipes here are wholly unique and very authentic. The revamped patio bar offers inventive cocktails you won't find anywhere else. For some hand-crafted, expertly sourced Texas BBQ, pay a visit to The Pit Room located in the Montrose neighborhood. You can't go wrong with any order.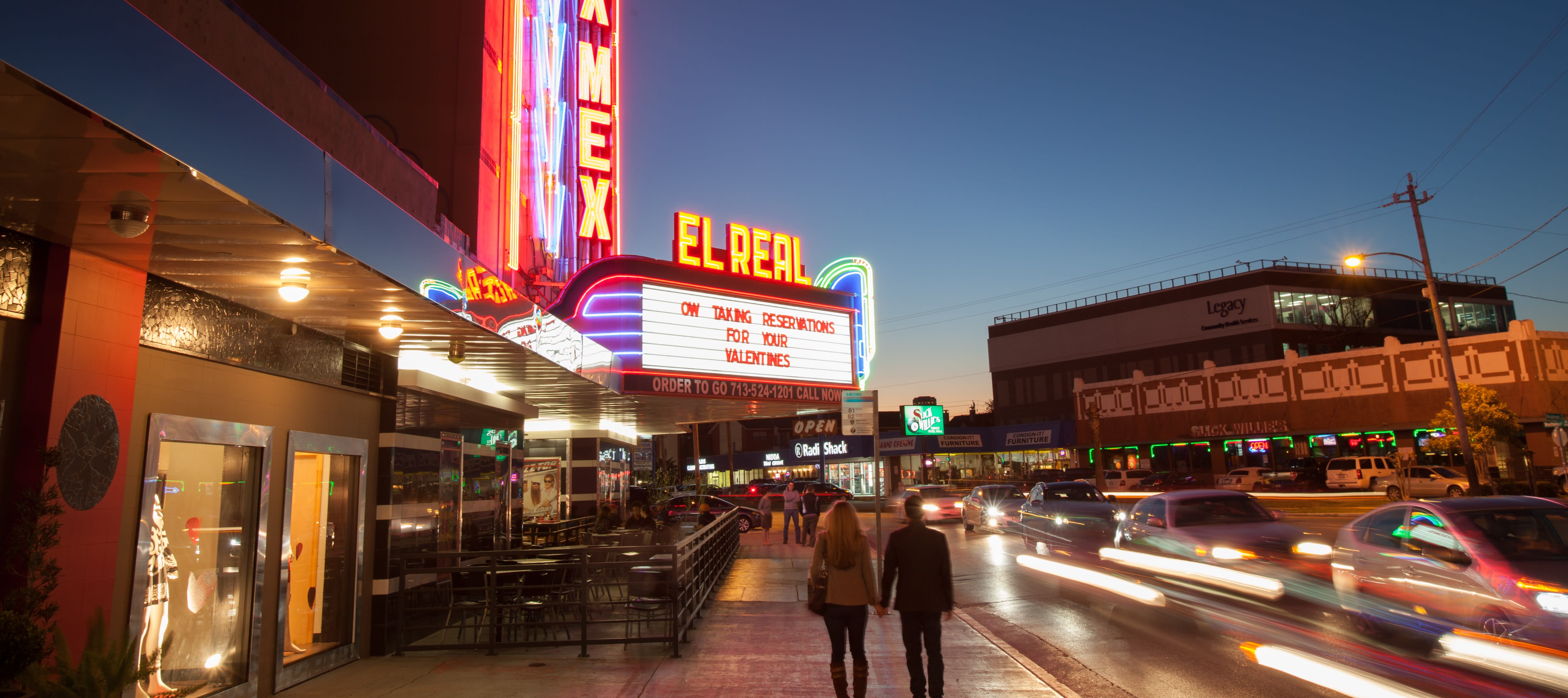 El Real Tex Mex
10 PM: Houston has a great live music scene. For a mix of fun local and Texas bands, ride on over to the Continental Club in Midtown. If country tunes and Texas two-stepping are more your style, check out Armadillo Palace on Kirby for live music.
SATURDAY
9 AM: Assuming you handled last night like a pro, pay a visit to Ryan Pera and Morgan Weber, the proprietors of Revival Market on Heights Blvd. These guys have developed an entire grocery store around mostly local, organic products—from meats raised down the road by Weber himself and displayed in the charcuterie case to produce and dairy products from Houston-area farmers. Have a cup of coffee and a homemade biscuit in the café to start the day's adventure.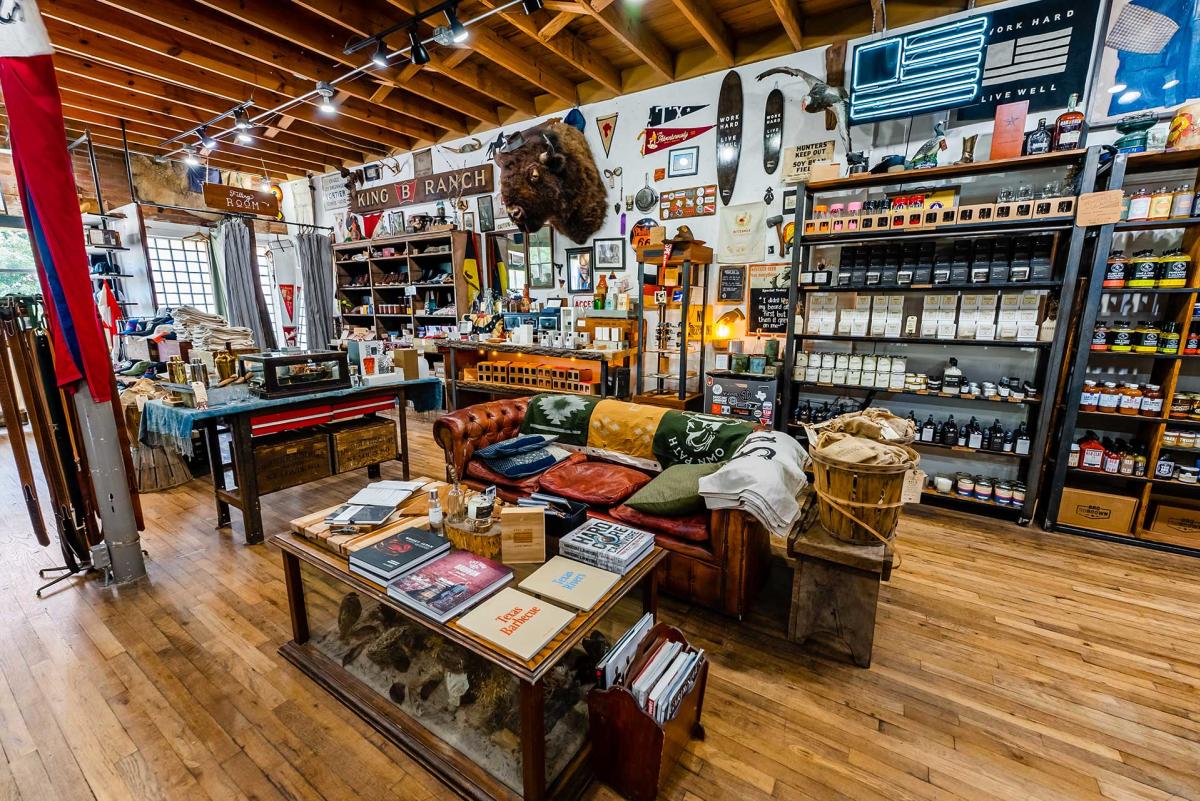 Manready Mercantile
10:30 AM: Nothing beats an old fashioned barber shop experience like the one at Cutthroat. Once you're looking clean and sharp for the day, pay a visit to Manready Mercantile Goods in the Heights. The store is the perfect spot to find authentic Texas keepsakes, and a better sense of style.
NOON (Option 1): If you're looking for a ballgame, you've come to the right place. Houston is home to pro-football (Texans), pro-baseball (Astros) and pro-basketball (Rockets) teams, not to mention competitive major league soccer (Dynamo/Dash). Whatever time of year you're here, there's always a game being played in H-Town. You'll definitely want to get in on the action! 
NOON (Option 2): Don't feel like going to the game? No problem. Pitch 25 Beer Park is a former Dynamo player owned beer garden/indoor soccer field to catch live soccer games. For an original sports bar experience, stop by Beer Market Co. to watch any Houston game taking place. If you're looking to find baseball enthusiasts to catch the game with, pay a visit to Biggio's located inside the Marriott Marquis Houston.
4 PM: You won't find a more civilized place for drinks than Anvil Bar & Refuge, one of the top 100 bars in the world.This former tire store-turned-hotspot on Lower Westheimer serves up a wide array of creative cocktails developed by master mixologist Bobby Heugel. Everything about this place is inviting, from the warm woods and extra-long bar top to the expert bartenders who know their regulars by name. Craft beer fans can't miss Hay Merchant, with 80 beers on tap, 5 casks and a killer bar menu.
7 PM: When you think Texas, you think steak. And Houston is home to some of the best steakhouses in the Lone Star State. Try Brennan's of Houston, the forty-year-old Houston treasure that serves up some of the best dishes in town. Other Houston favorites include Café Annie and Pappas Bros. Steakhouse, but there are many more. If you leave any of these steakhouses with event an inkling of hunger, something is seriously wrong. 
9 PM: After dinner downtown, head a few blocks south to Midtown for a little pub crawling. You'll want to check out Little Woodrows for a smorgasbord of beer options in a traditional ice house vibe or Wooster's Garden, where an urban interior sets the scene for craft cocktails and brew. If you want a more alternative scene, Poison Girl on Westheimer has a kitchy décor, large patio and pinball machines for entertainment.
SUNDAY
10 AM: Enjoy a late morning round of golf at one of the city's beautiful public courses. Set on 407 acres in the center of the Museum District, Hermann Park Golf Course offers a challenging 18-hole course. You'll find another great round at Memorial Park Golf Course near the Galleria.